Six weeks into the 22 Minute Hard Corps test group, there is no way that I am giving up and cheating now. But holidays always make it much more tempting. The struggle of craving chocolates and champagne is real but I've found that if I can enjoy a healthier substitute, I don't feel deprived.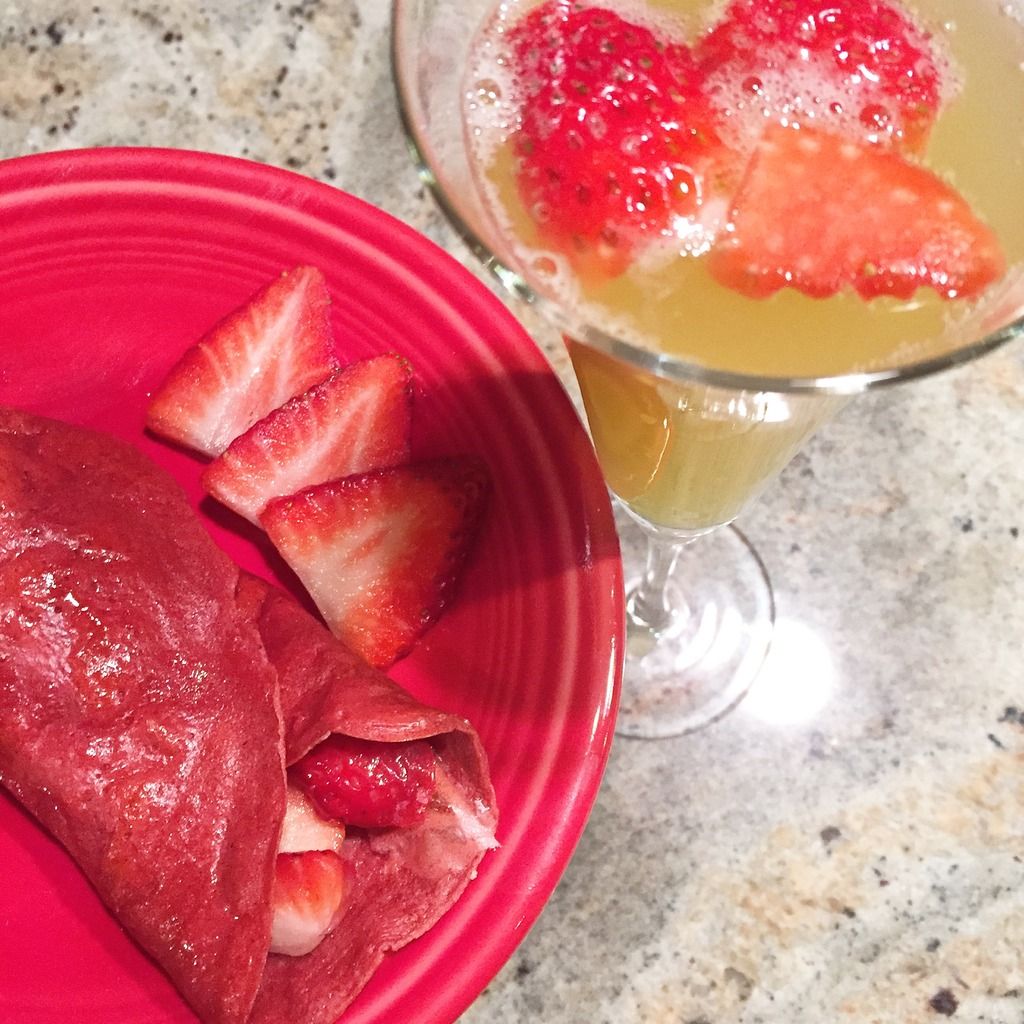 These red velvet crepes are perfect for Valentine's Day, and really just any day. They are packed with protein (15+ grams per crepe!) making them a great post-workout snack and the recipe can easily be cut down/doubled depending on how many you are feeding. We filled ours with vanilla greek yogurt and fresh cut strawberries. Paired with a faux-mimosa (La Croix with a splash of pineapple juice!), this Valentine's Day brunch felt extremely indulgent.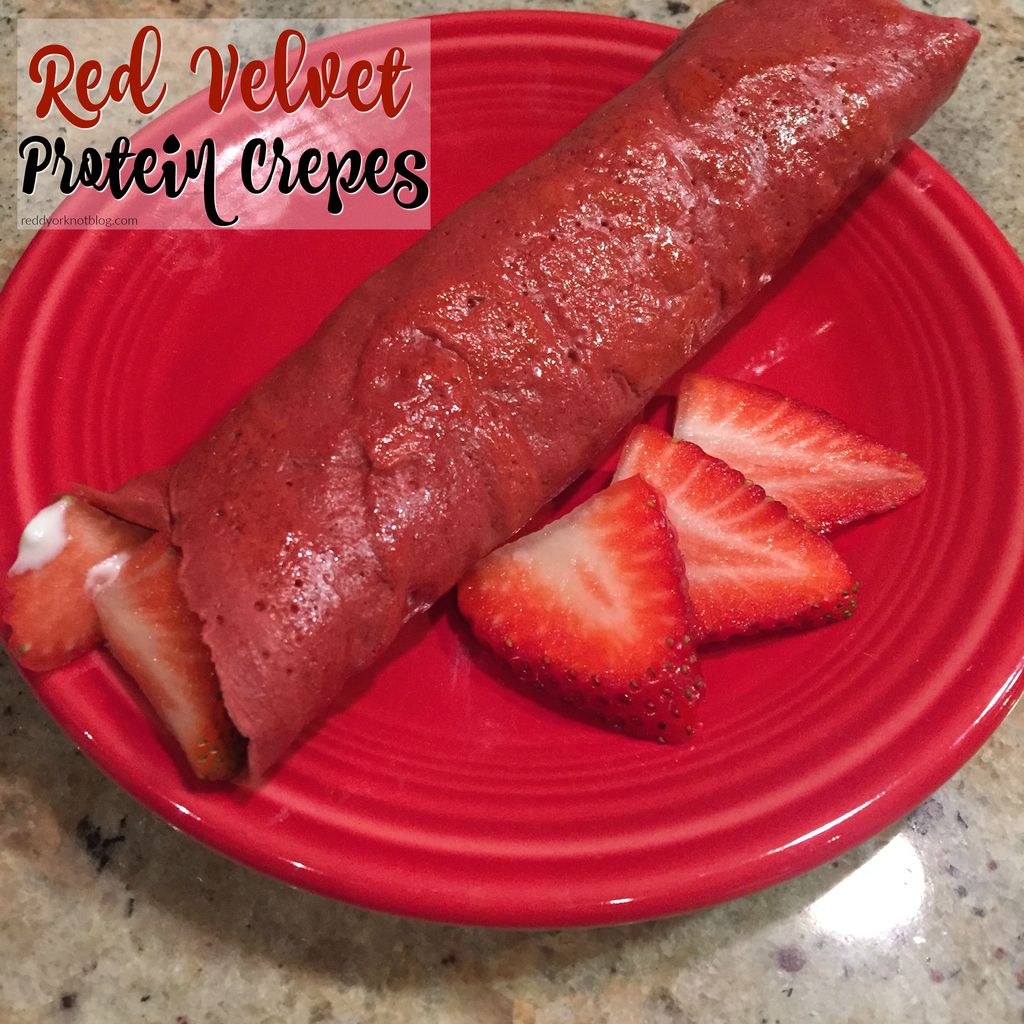 Red Velvet Protein Crepes
Makes 6 crepes
Ingredients:
1 cup Egg Whites
1/2 cup Cottage Cheese
1/2 cup Protein Powder (I used half vanilla, half chocolate)
1/2 cup Rolled Oats
1/2 cup Water
20 drops of Red Food Coloring
Directions:
Add all ingredients to blender and blend until smooth. Add more water if needed to achieve thin consistency.
Heat a nonstick pan over medium-low heat.
Add 1/2 cup of batter and gently but quickly spread in circular motion with spoon until smooth and thin layer.
When small bubbles appear on surface or edges begin to curl, flip.
Serve warm with your favorite fillings!