I am a sucker for Christmas music on the radio and decorated storefronts. I love seeing presents under the tree and drinking hot chocolate. But if I'm being totally honest, one of my favorite parts of the Christmas season is a mailbox full of cards and seeing them displayed around the house all season long!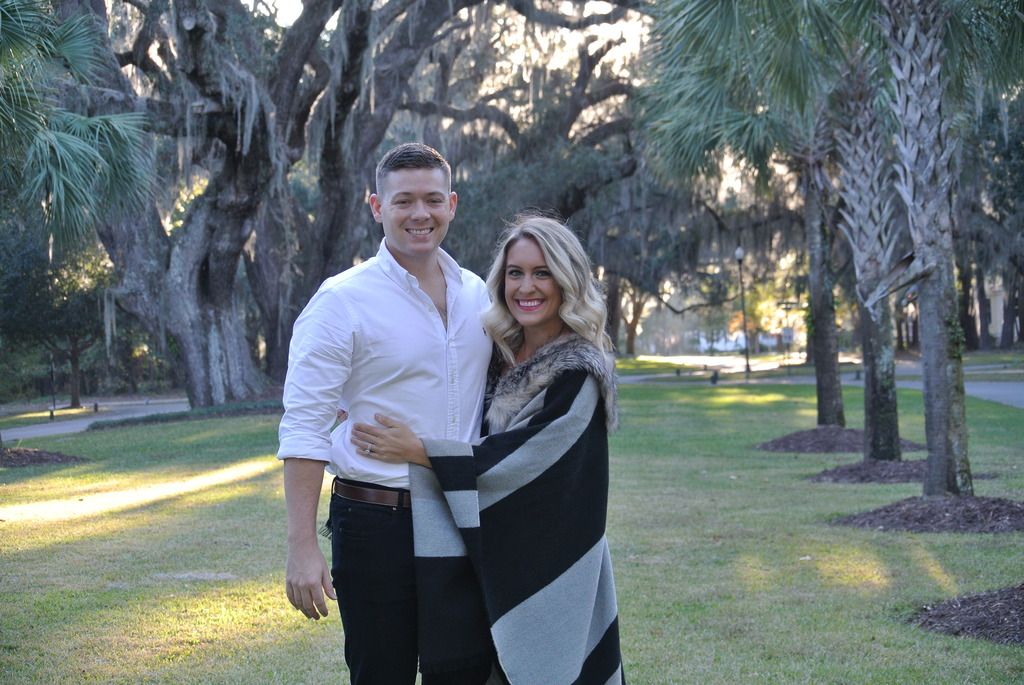 Growing up, it was an unspoken rule that we couldn't open up the cards each night until everyone was home. We would wait impatiently, guessing who they were from and what updates they might contain. It sounds silly but Rob and I have totally taken on this tradition without realizing! Seeing cards roll in from all over the country makes me feel overwhelmingly grateful for the people in our lives. They may be far away but holiday cards always seem to make that distance seem just a bit closer.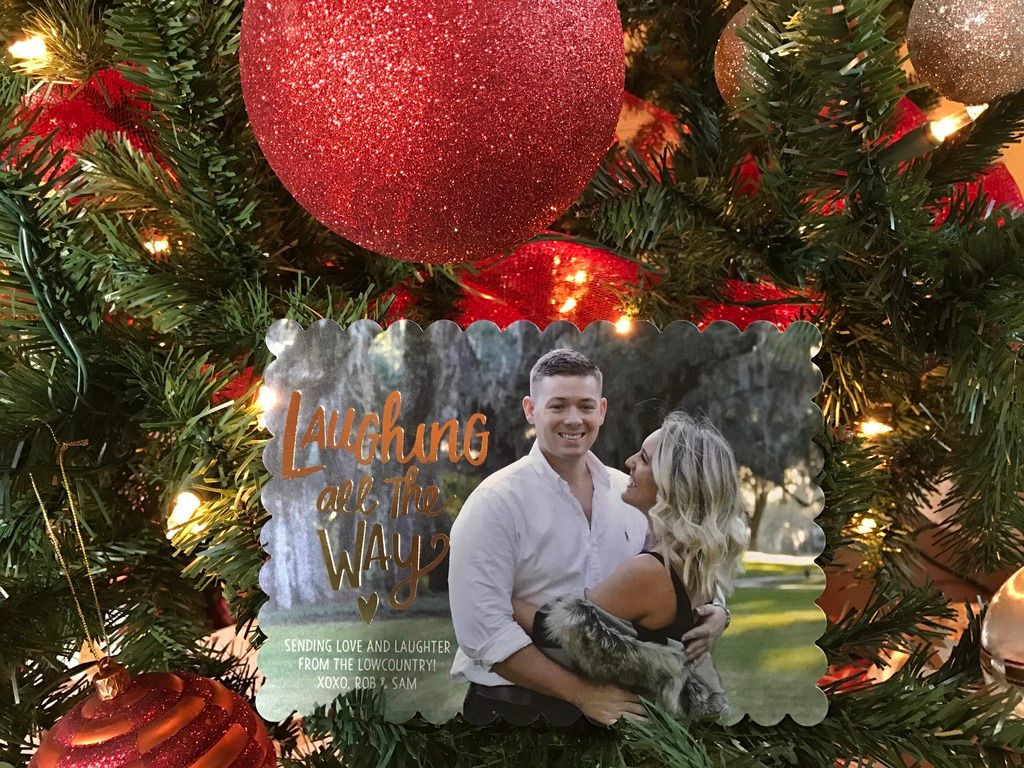 This year, I was so excited to pair up with Tiny Prints for our Christmas card. I take my cards seriously so I love how they have so many different
holiday card options
. Of course, I thought this "laughing all the way" one summed us up perfectly! And while I normally take hours to carefully address all of my cards, I have to confess how much the free address printing option was a lifesaver this year. I am in love with how the envelopes turned out and now all of the addresses are saved in my account for next year. Well, except all my sweet military friends who move between now and then ;)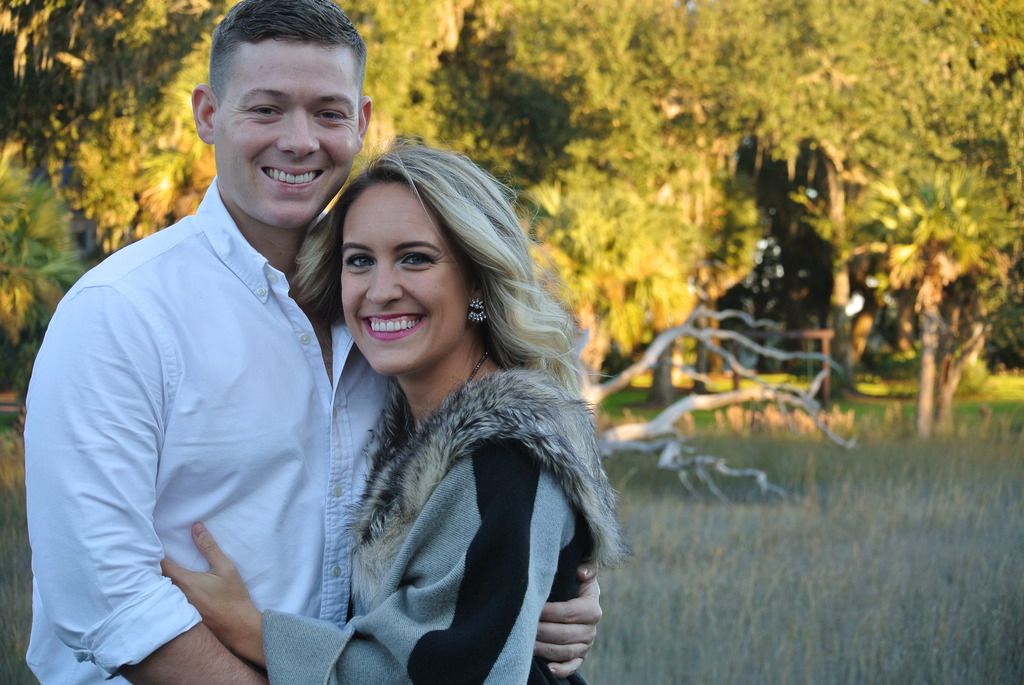 This year will bring our sixth move in five years of marriage. We are always saying goodbye to old friends and making new ones. Every Christmas may look different for us but Christmas cards are thankfully one tradition that will never change.