I have to admit - I'm not a big fan of Valentine's Day. In fact, I am kind of a downer about it. I am a big believer in little, thoughtful gifts (not "check in the box", "I'm doing this because I feel like I have to" ones) and I like dating my husband all the time, not just once a year when every single restaurant is packed. Although, I will never turn down a box of chocolates ;) However, this year was the tenth year that Rob asked me to be his valentine! Ten years - that is crazy to me!
And I have to admit, this year was my absolute favorite Valentine's Day EVER!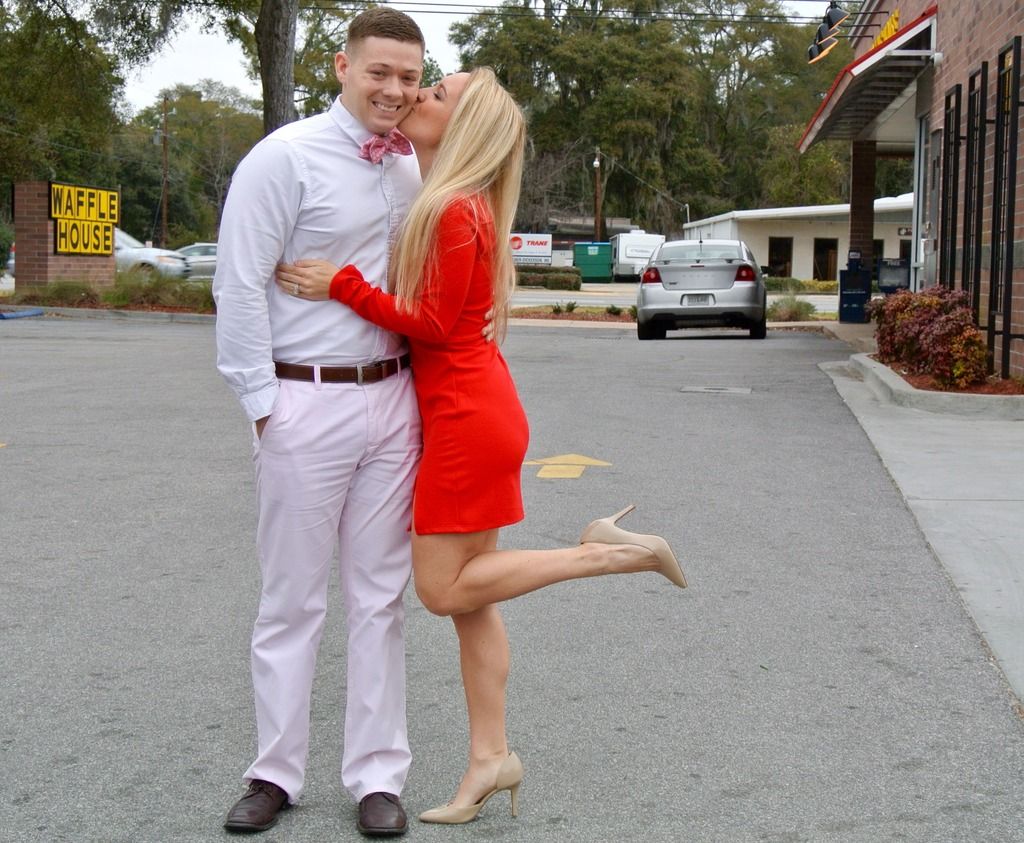 We made reservations at Waffle House! Waffle House is our hangover staple so when I saw that they were doing a special date night for Valentine's Day, I couldn't stop laughing and knew we had to go. Valentine's Day = cheesy and this was the best of the best! We got dressed up, took pictures, and headed to our (5pm! Early bird!) reservation.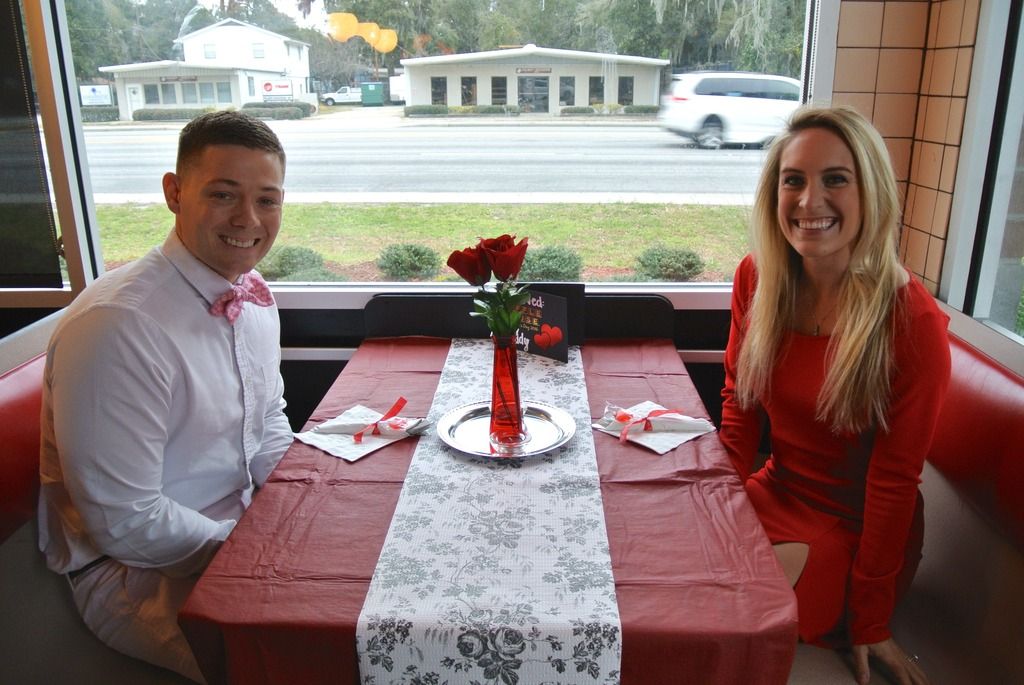 From the Martinelli's sparkling apple juice to the candlelit tables, I could not get enough! It was so cute! We ordered the Valentine's Special (two steaks, salads, hashbrowns, texas toast, and a piece of pie to split) and duh, it's Waffle House, everything was great.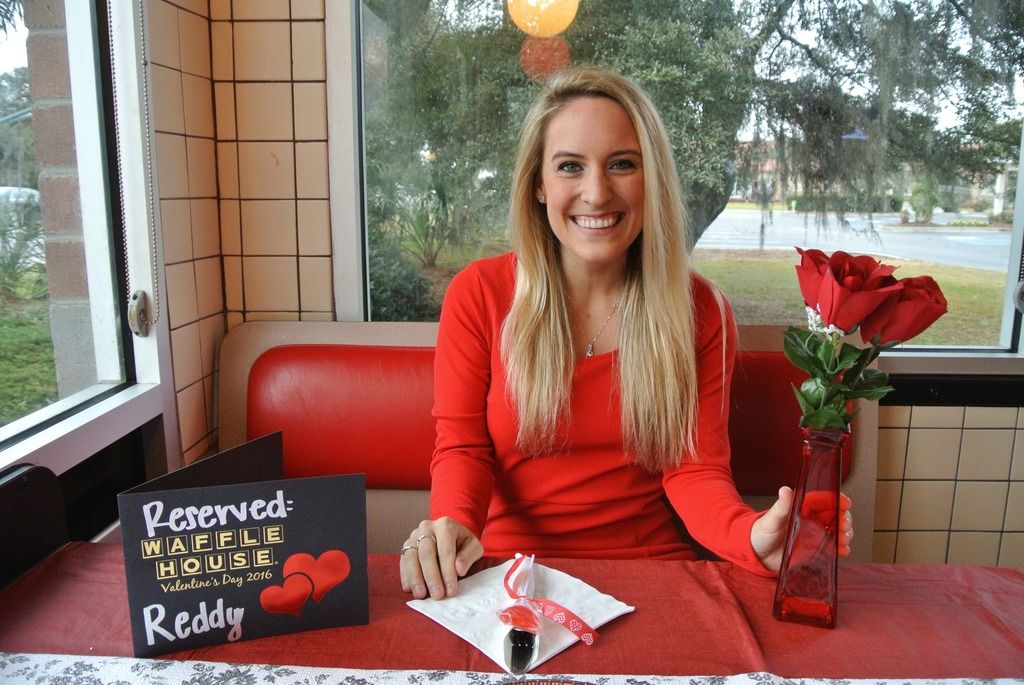 We truly had the best night! I could not stop smiling and kept saying over and over how it was my favorite Valentine's Day. Clearly I am easy to please!! One of my favorite parts was an employee, Eric. He kept searching his pockets and asking other servers for coins to pay the jukebox and put on cheesy, romantic songs like "Can't Help Falling in Love" and "How Do I Live". The effort everyone made to make the night special made everything even better. Will I do it again in the future? Absolutely!