Even though this Saturday was a chilly one for us in South Carolina, we had the chance to check out a local farmer's market in Port Royal. Walking around the
Palafox Market
was one of my favorite rituals in Pensacola so I was excited to hear about so many markets in the Beaufort area.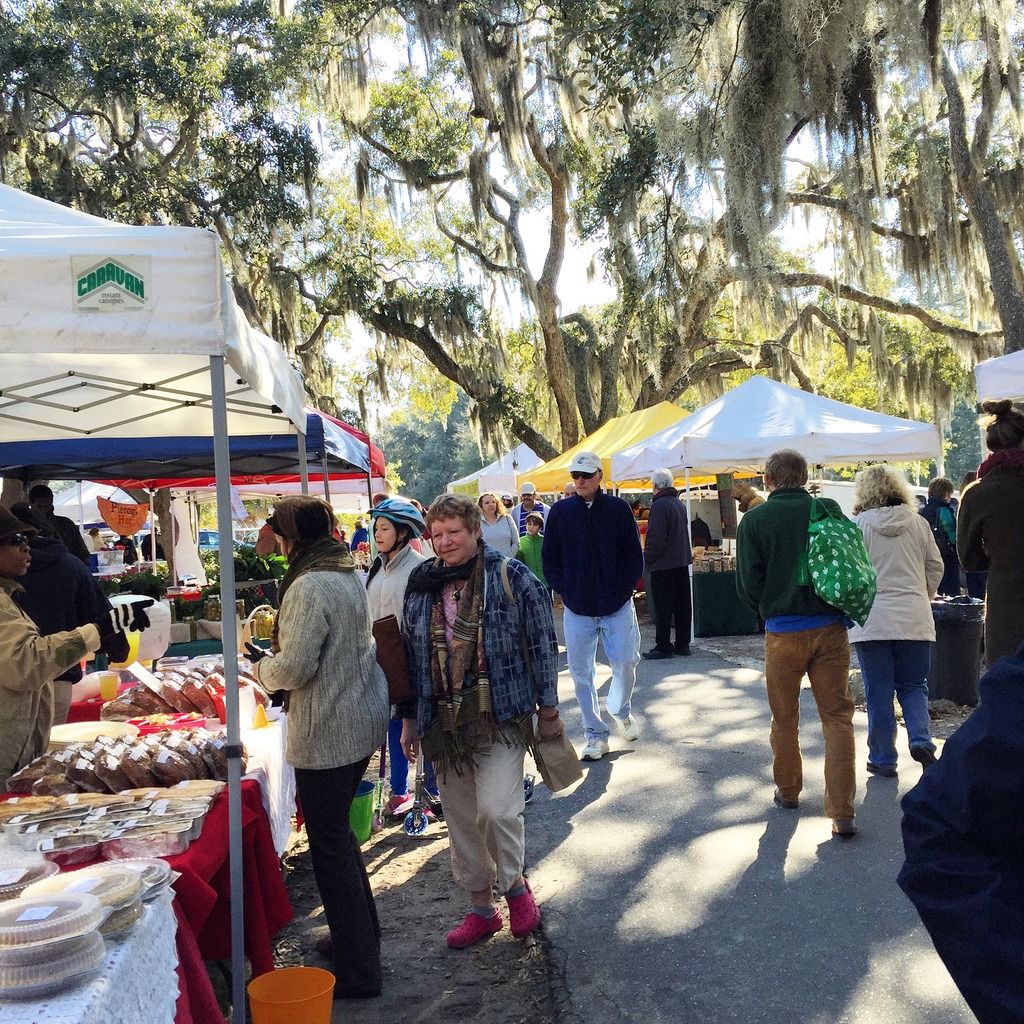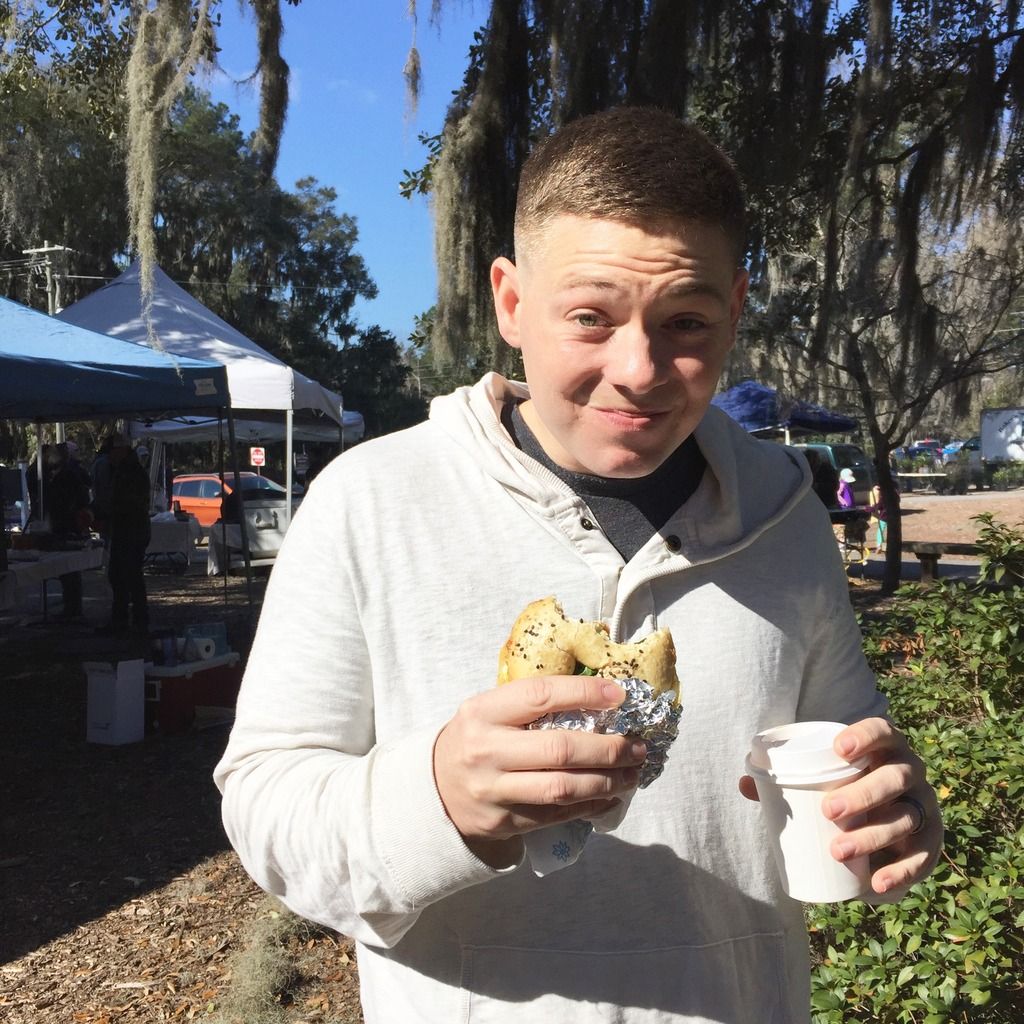 The Port Royal farmer's market is held in Heritage Park, with the vendors scattered between tons of gorgeous trees draped in spanish moss. Be still my heart! While I'm sure there will be much more produce in the warmer months, I was impressed with the variety here. Handmade pastas, philly style pretzels, pierogies, and local made treats. We grabbed coffees from Cup to Cup and breakfast sandwiches on homemade kettle bagels and walked around the rest of the market. I can't wait for many warmers mornings here!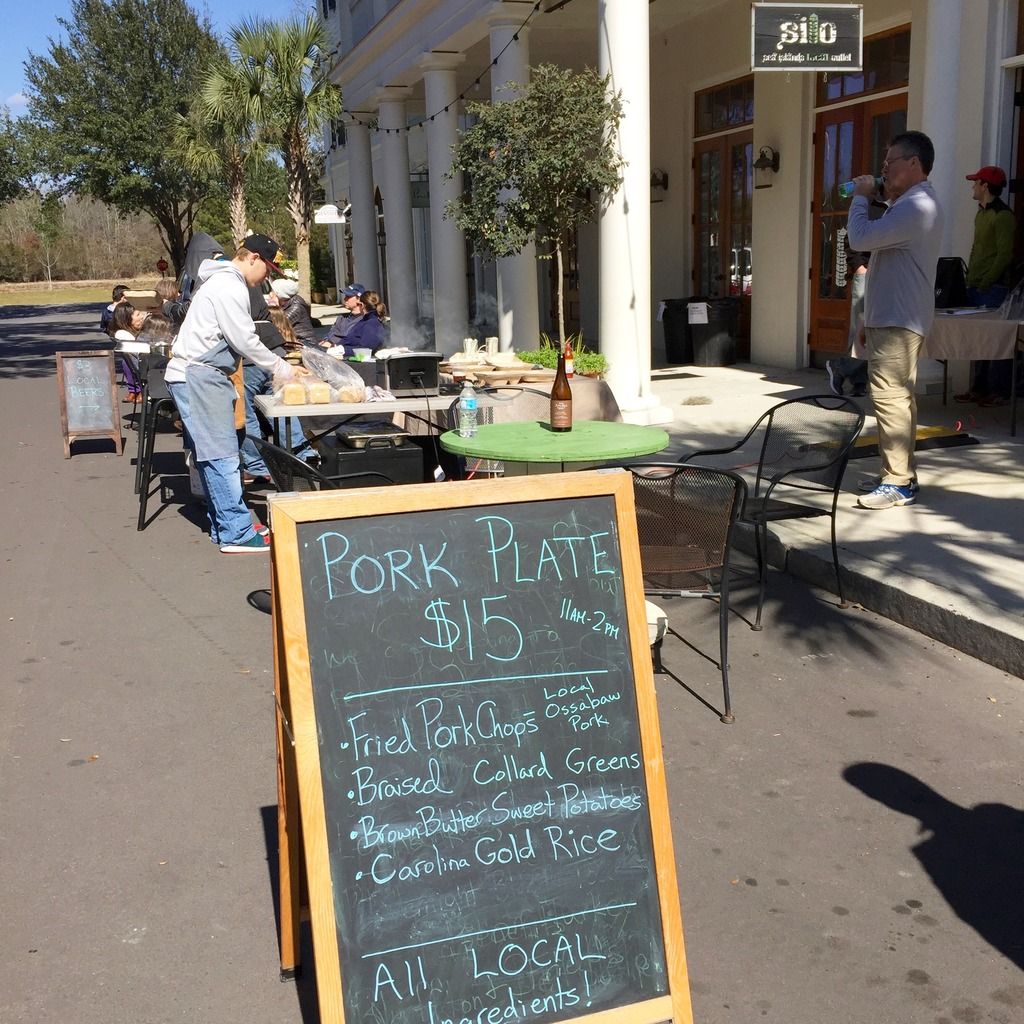 Afterwards, we headed back home and noticed tables set up outside of SILO (an online farmers market with pickup in Habersham). It turned out to be a Burnbox Social, where
Silo
pairs with the soon-to-open restaurant,
FARM
, for a lunch pop-up. Local beers from Holy City Brewery paired with made to order pork chops, collard greens and sweet potatoes....just a few yards from our home! Needless to say, a meat and three plate became our lunch plans :) Everything was delicious and eating outside in the sunshine was just what we needed to complete our day.