"The first one I ate tasted like river mud.
It was not that earthy, pungent, essence
du monde
that well-traveled people like to go on about over their
quenelles aux huîtres
. It tasted like wet dirt, only slicker, fishier, like what a tadpole would taste like if you sucked it right out of the ditch, or a wet hoofprint.
Of course, I was not a gourmand then. I was a sun-scorched boy in a dockside restaurant in Panama City, intoxicated by the aroma of coconut butter suntan lotion and piña colada lip balm, and flabbergasted by ten thousand teenage Baptists in tiny two-piece bathing suits. I wanted to eat oysters because it seemed like a thing a man of the world would do in 1971, like being a spy against the Communists, or owning an MGB. But that taste, and that horrible consistency—somewhere among raw chicken liver, Jell-O, beef tripe, and Dippity-do—haunted me for years." -
Rick Braggs, Garden and Gun
You don't have to drive far on a Saturday afternoon in South Carolina to find an oyster roast. They are everywhere and immediately I fell in love with the concept. Spanish moss, sunshine, a glass (or bottle!) of cold wine, a bucket of hot and fresh steamed oysters, tables filled with friends and laughter...this is all my type of fun! The only problem? The oysters!
I totally psyched myself out. I believed that I HAD TO like oysters now that we live in South Carolina but was convinced that I was going to hate them. Everything I read described them as an "acquired taste" and that they would "grow on you" with time. Rob and I even convinced ourselves that it would take us six tries...not six oysters but six different experiences and that if we could just keep trying, by time number seven, we would be fans.
Luckily, it didn't take seven tries!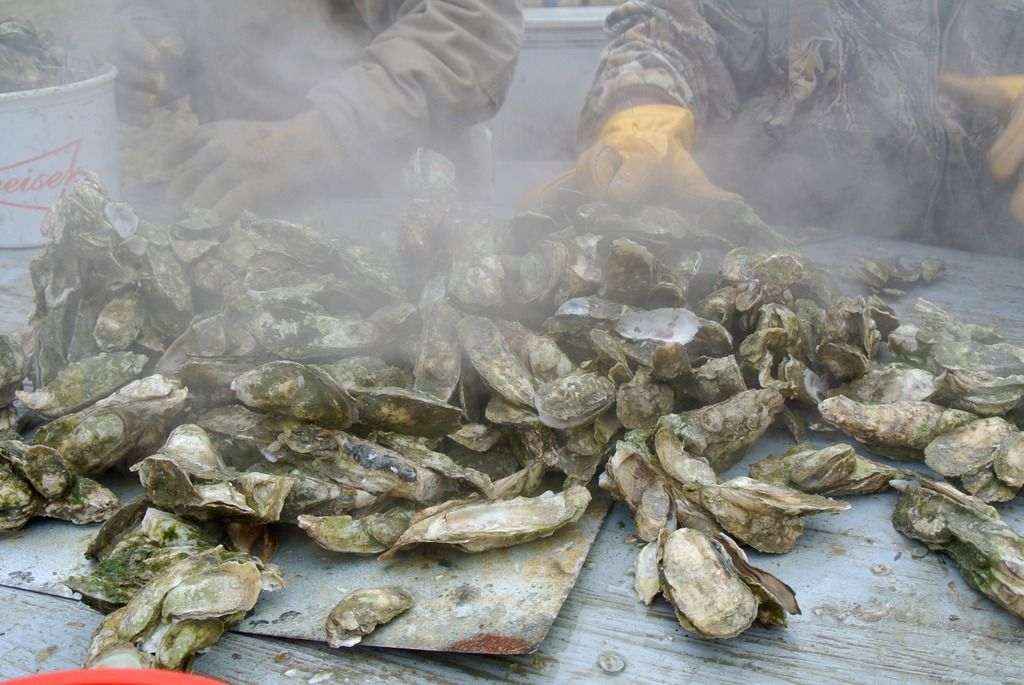 This weekend, we went to our very first oyster roast at the Firefly Distillery on Wadmalaw Island. The air was crisp, the wine was flowing (but unfortunately not for this girl for a few more weeks!), and the oysters were plenty. After exploring the winery and distillery, we decided to grab a bucket of oysters and try our hand at shucking them. Rob popped me open a perfect one, I took a deep breath and sucked it down and.....it's official: we can stay in South Carolina because I like oysters! I loved the salty flavor and, maybe because these were steamed, didn't mind the texture at all! My shucking skills need a little work but that can always improve with a little practice.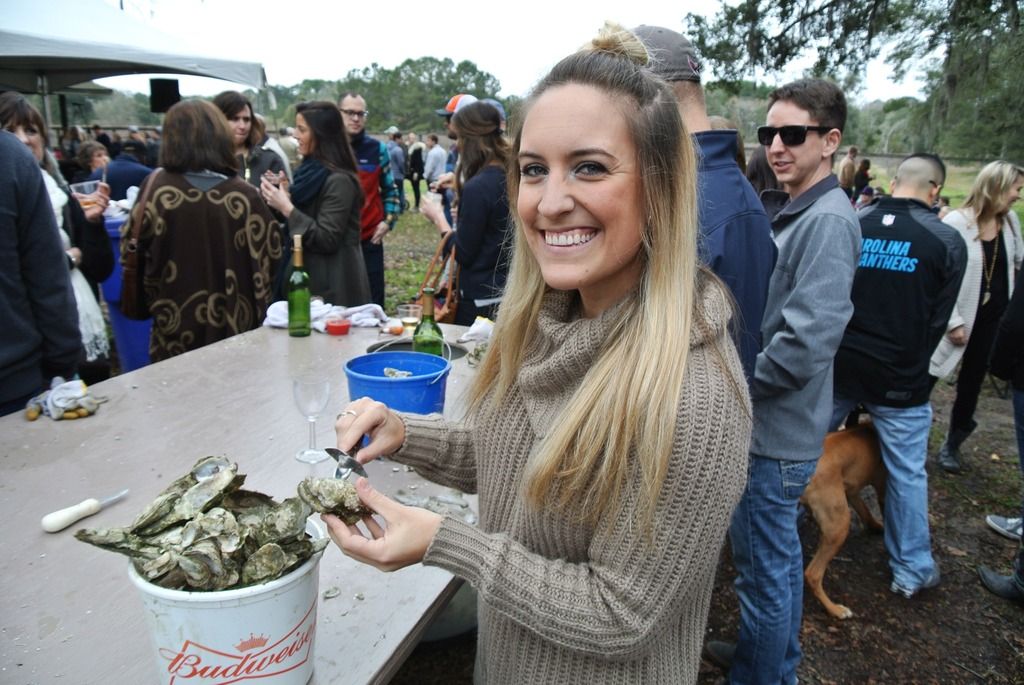 A new friend we met explained that oysters are best in months containing an R (SeptembeR - ApRil). Needless to say, I think this will be our first oyster roast of many between now and the end of April!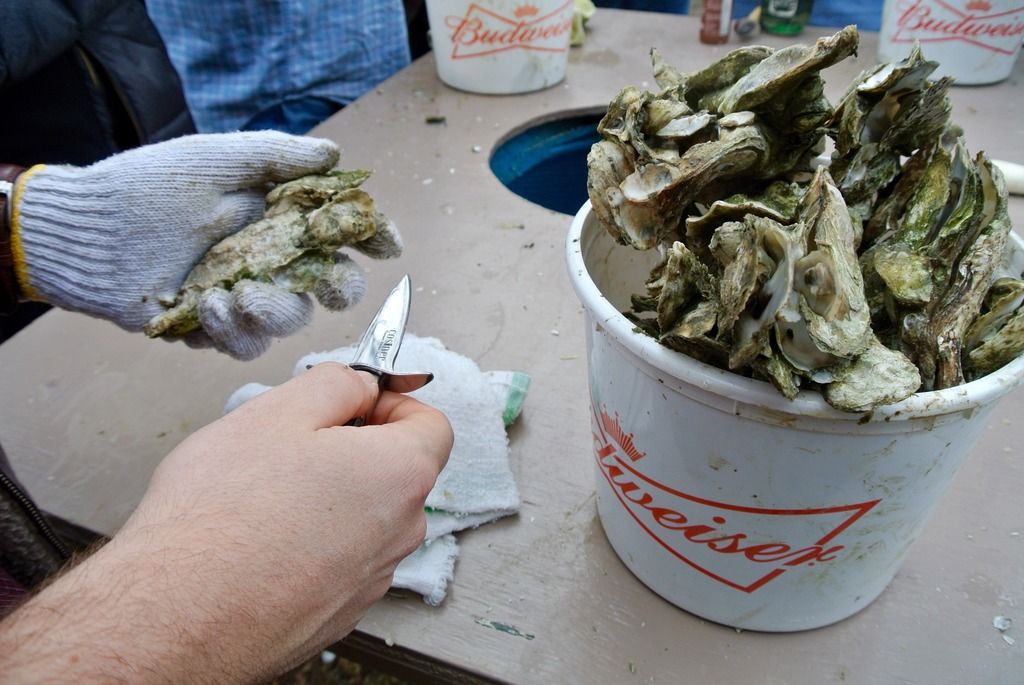 Are you a fan of oysters?