4th of July might be one of my absolute favorite holidays. It's no secret that I am a big fan of America and everything patriotic...so adding in sunshine, cookouts, and fireworks just makes it even better. Rob had a 96 this holiday weekend (four day weekend) so we made sure to fill it up with all things "American"!
On Saturday after our usual trip to the Port Royal farmers market, we headed up to Charleston to watch the Riverdogs take on the Augusta Greenjackets. Although the
Blue Wahoos
have the number one spot in my heart, I am sucker for all minor league baseball and this was no exception. The team might have lost but the food was definitely a win. Although it was tough to narrow down the options, we tried the shrimp and grits corndog dipped and fried in hush puppy batter, chicken and waffles, buffalo chicken sweet potato fries, and the deep fried pecan pie cheesecake on a stick. When in the South on the 4th of July, eat all things deep fried right?! ;) Luckily the baseball stadium is located right beside the Citadel so we were able to walk off some of that delicious food and check out the campus.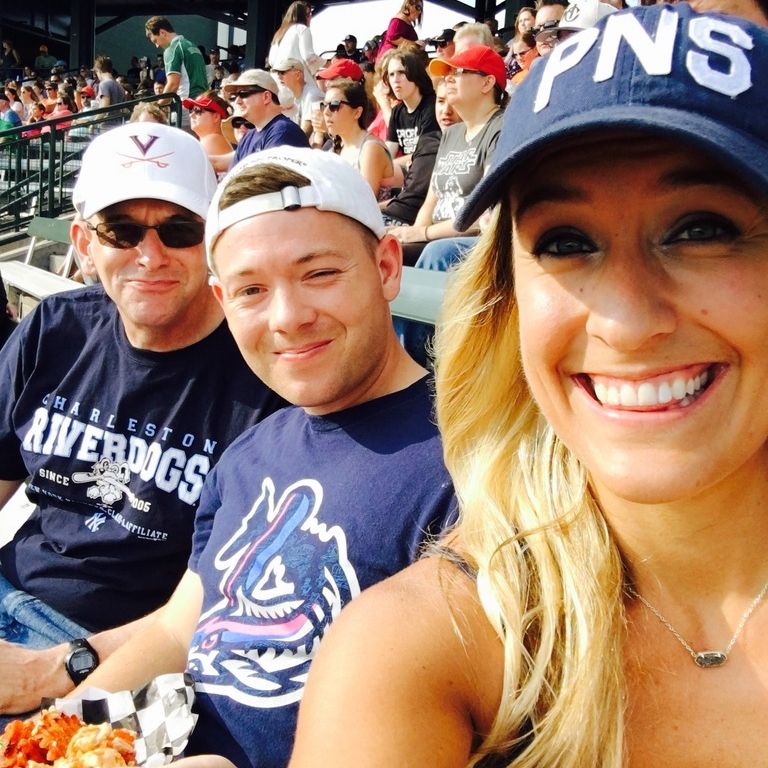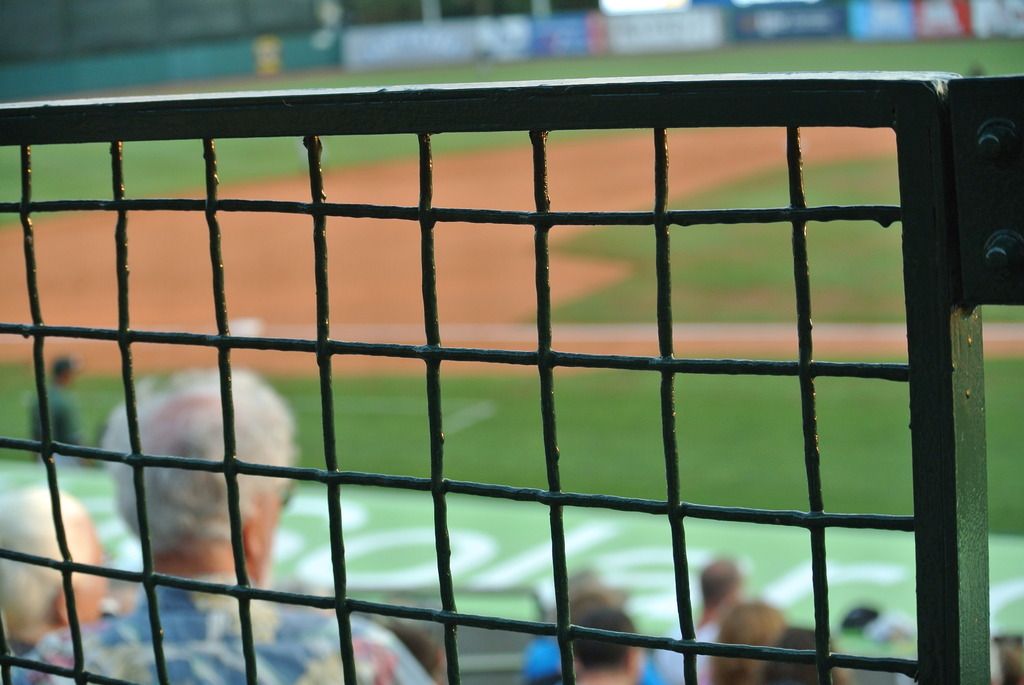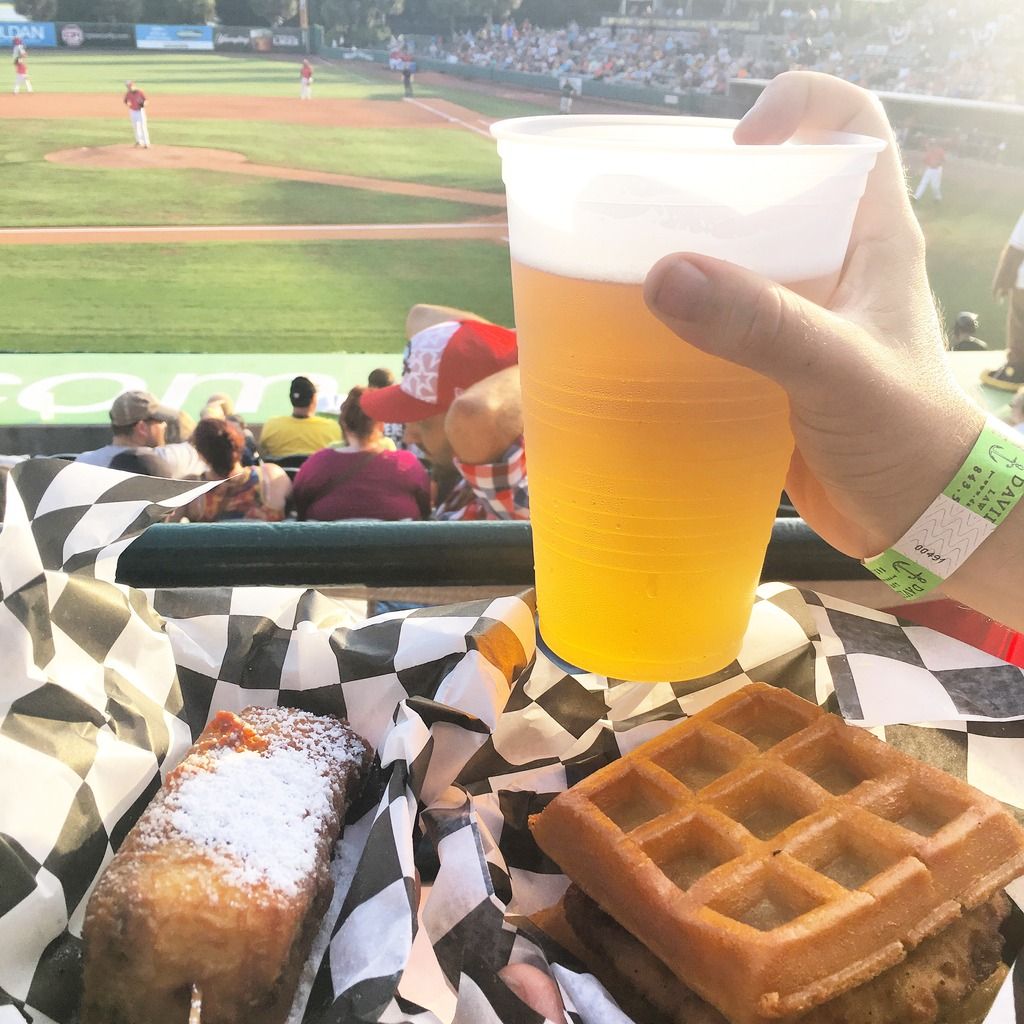 Brunch is clearly an American necessity so Sunday morning we headed to
The Americano
. A Miami inspired restaurant located in Mount Pleasant, this place is an
instagram
dream. I could not get enough of the bright colors, the huge palm leaves, and the succulent wall. I had the chili infused plantain french toast and it was super unique. I am looking forward to coming back to grab drinks for Happy Hour as they have an awesome drink menu.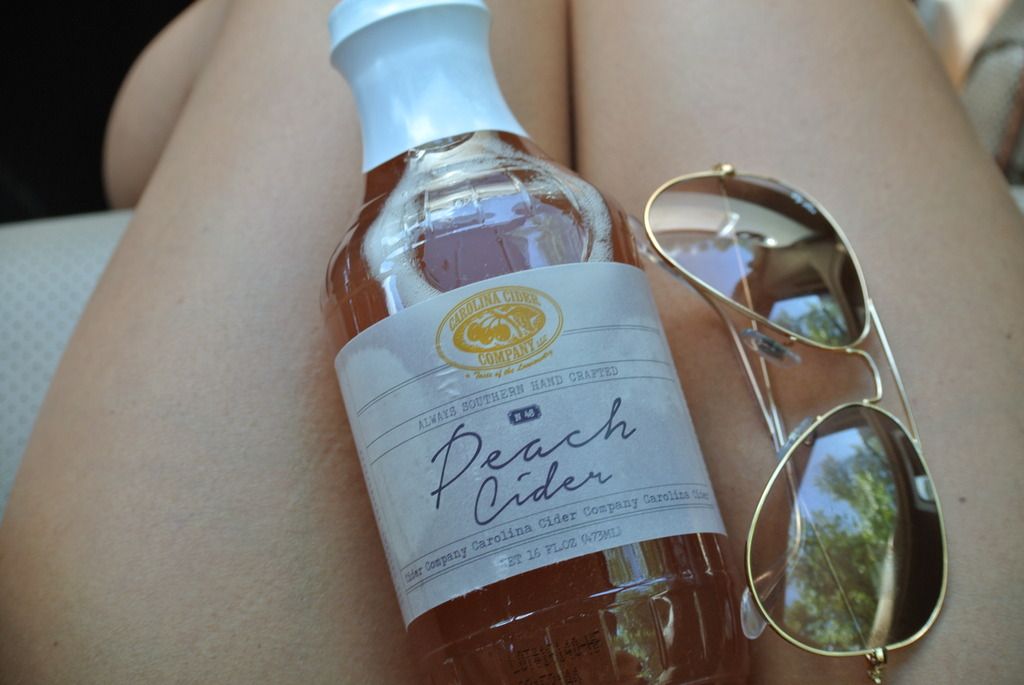 Anytime we make the drive between Beaufort and Charleston, a stop at Carolina Cider Company is a necessity. Do you know that their pecan pie was voted the BEST pecan pie in the entire state of South Carolina?! That is saying something! A pecan pie square and a peach cider from here make the perfect summer roadtrip snacks.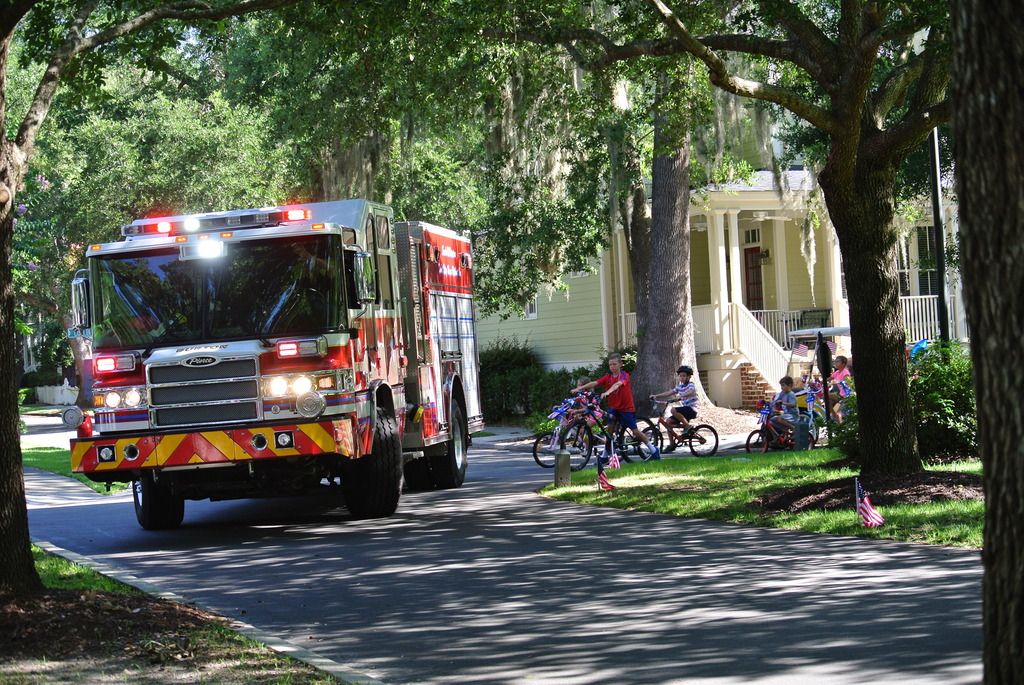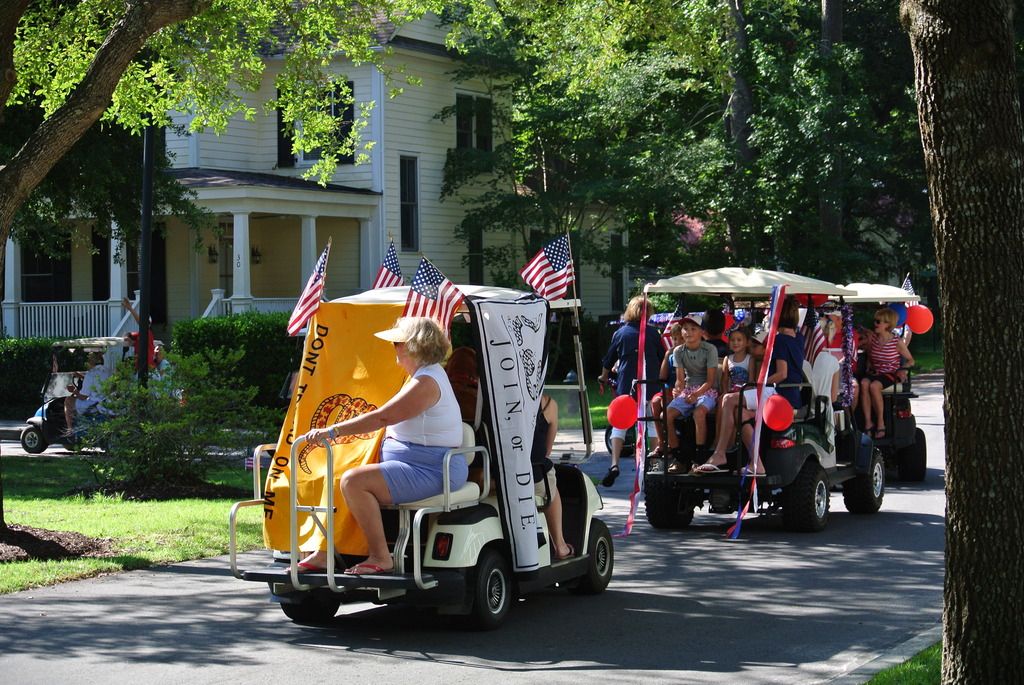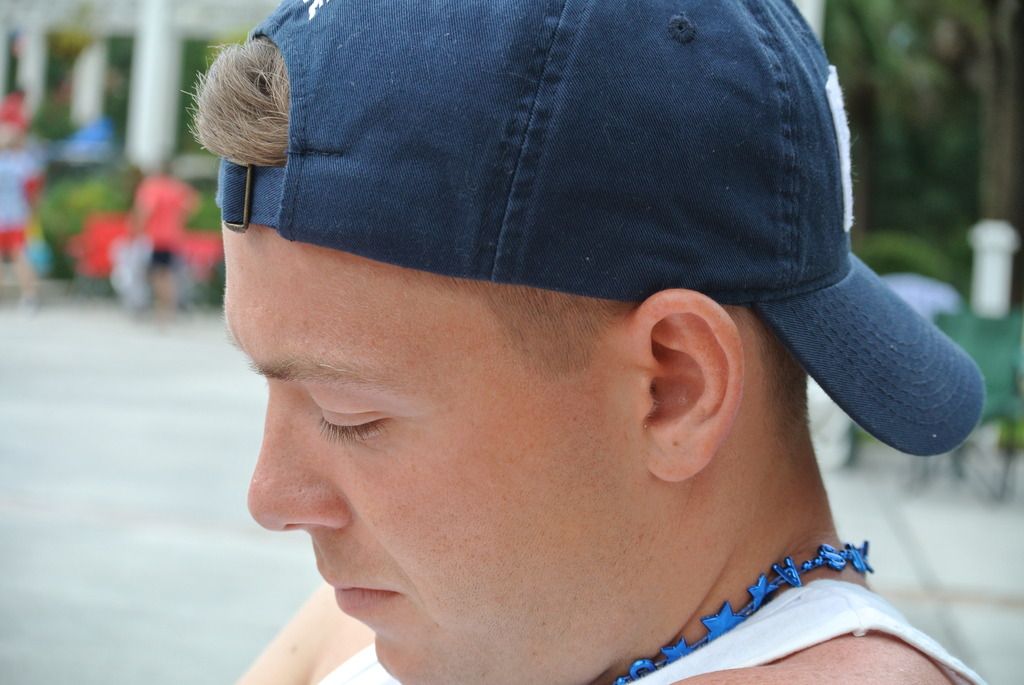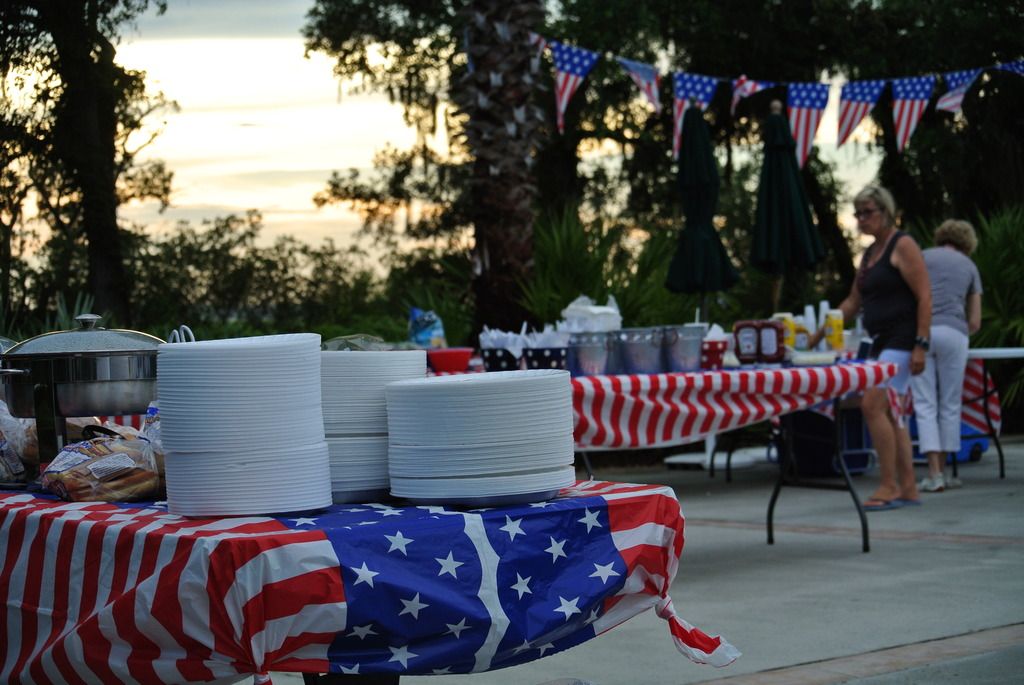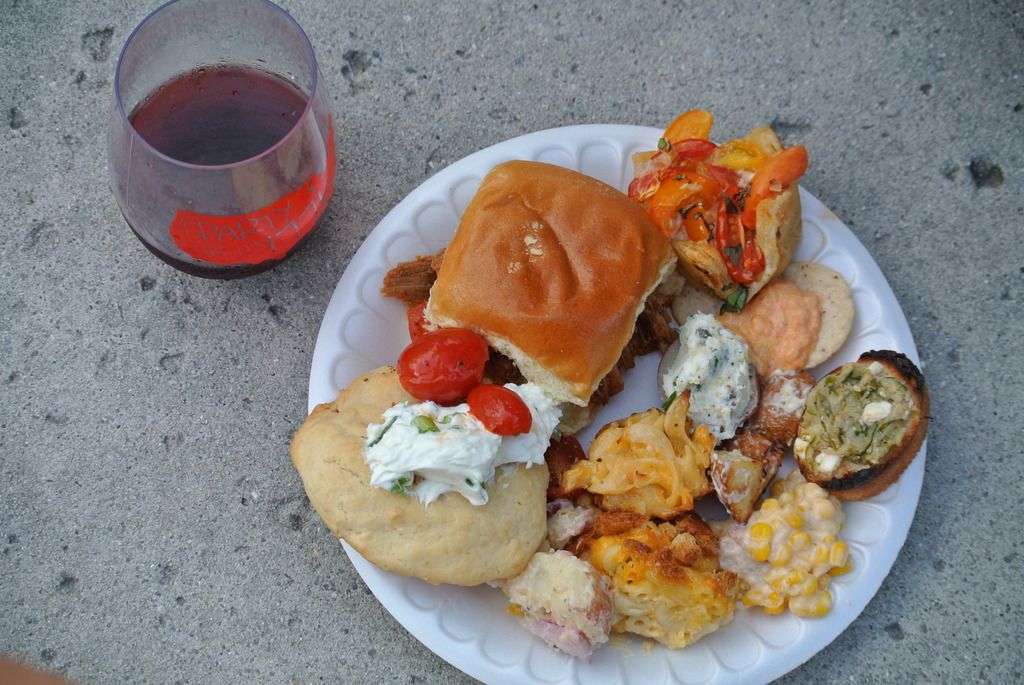 We kicked off the actual 4th with a parade in our neighborhood. Nothing says small town America like a golf cart parade led by our neighborhood fire truck! After the parade, we headed to the pool for the afternoon before washing up for the cookout. We started the night at our neighborhood cookout back at the pool. Responsible for a side dish, I brought red, white, and blue pasta salad. 10 Market, an awesome restaurant right in Habersham, cooked the BBQ and the neighbors provided every possible delicious side. (Trust me, I tried as many as I could fit on my plate!) After dinner, we headed to our friends' cookout in a nearby neighborhood for dessert and fireworks on their dock.