Last week, I had the opportunity to host my first coffee for the wives in Rob's squadron. To clarify (since I did not know this!), in military terms "coffee" is synonymous with "social" --- most of the time, there is not actually any coffee served! It is simply a monthly social held in part to go over business for that month and in part to get together and socialize!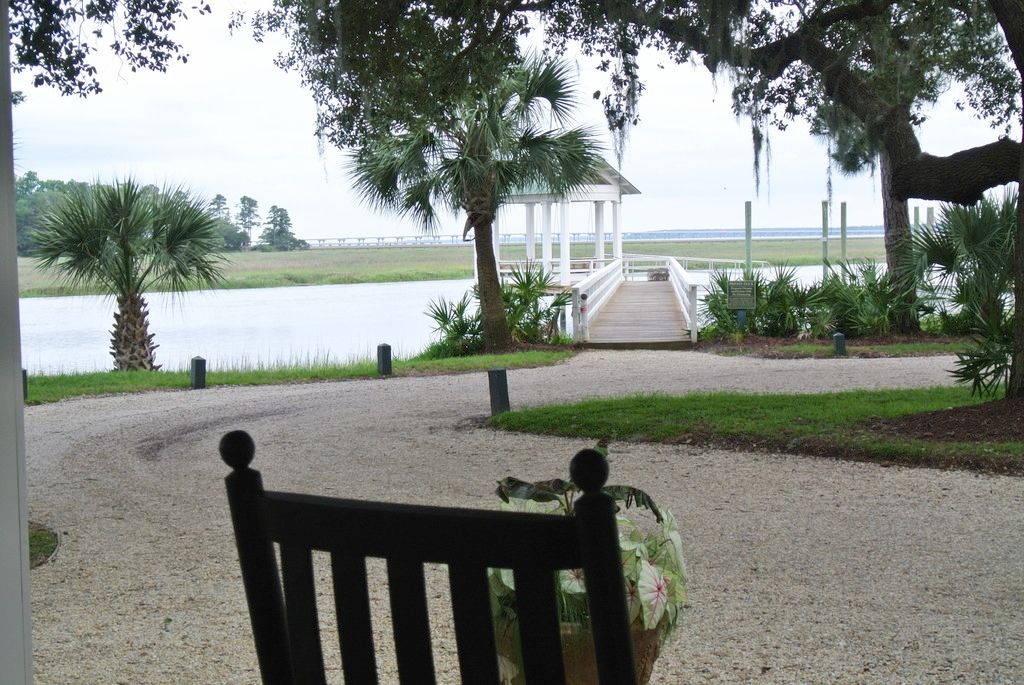 I attended my first coffee back in February at Low Country produce and volunteered to host the May coffee. Because the weather is gorgeous and so is our neighborhood, I knew I wanted to plan something outdoors. S'mores and champagne on the river? Yes and yes!
I kept things simple - a s'mores bar, champagne, and a big pitcher of cherry limeade. It was low key and a great way to just spend time chatting over sweets. One of the British wives had her very first s'more EVER and when her husband came to pick her up, he had to try his first as well!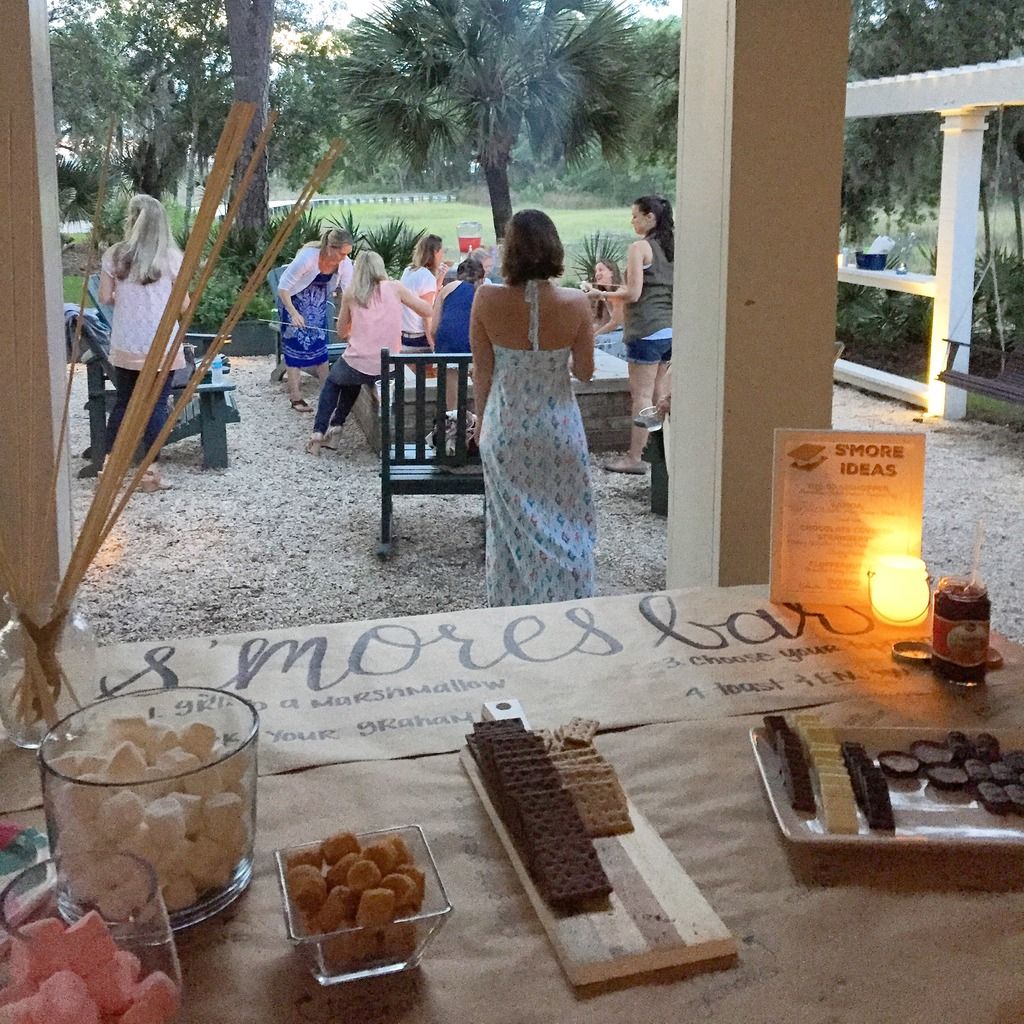 Fellow military wives -- what are some of your favorite "coffees" you have attended?!