It's no secret that I love traveling. I love weekend getaways and love exploring all of the awesome places the Marine Corps takes us. I would take a trip over a gift any day so of course I was so excited when Rob told me he was taking me to Asheville for the weekend to celebrate my birthday. Rob visited Asheville on a cross country flight from Meridian last year and I was so envious!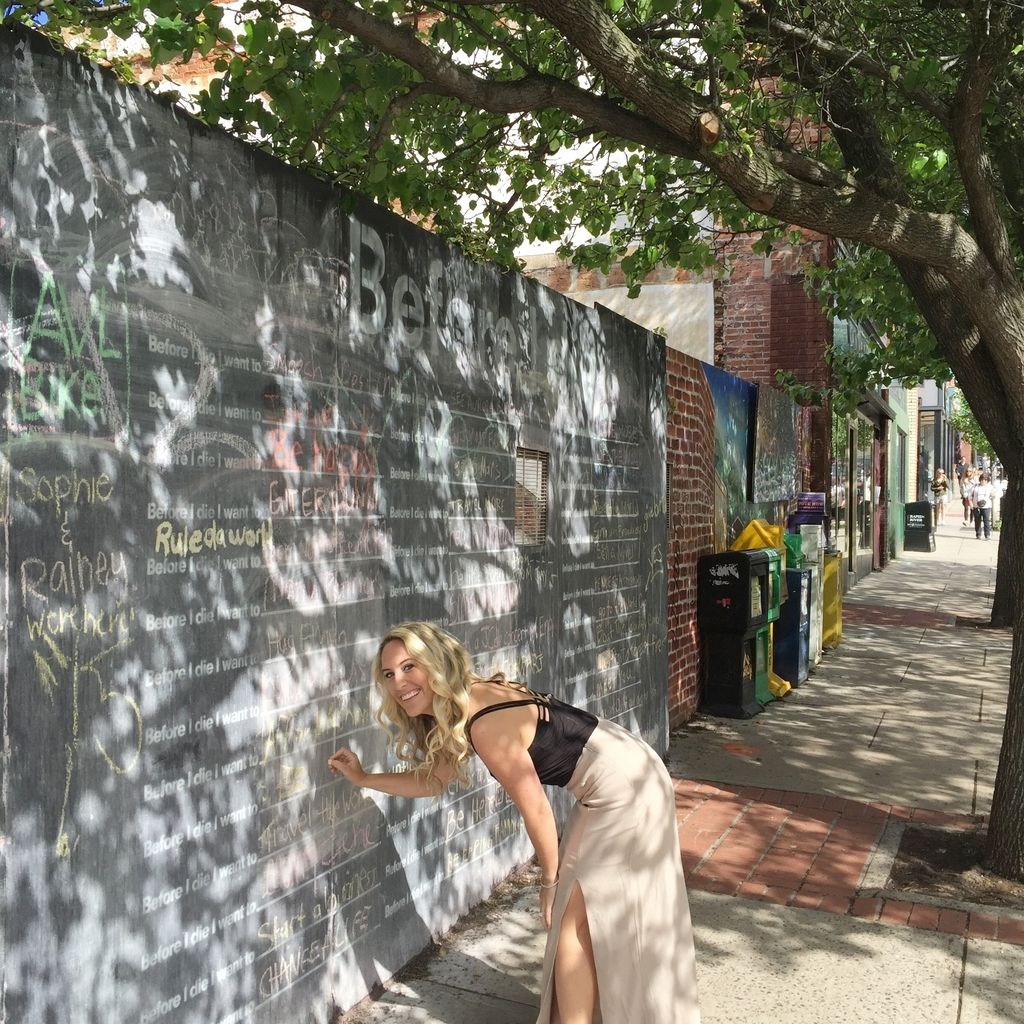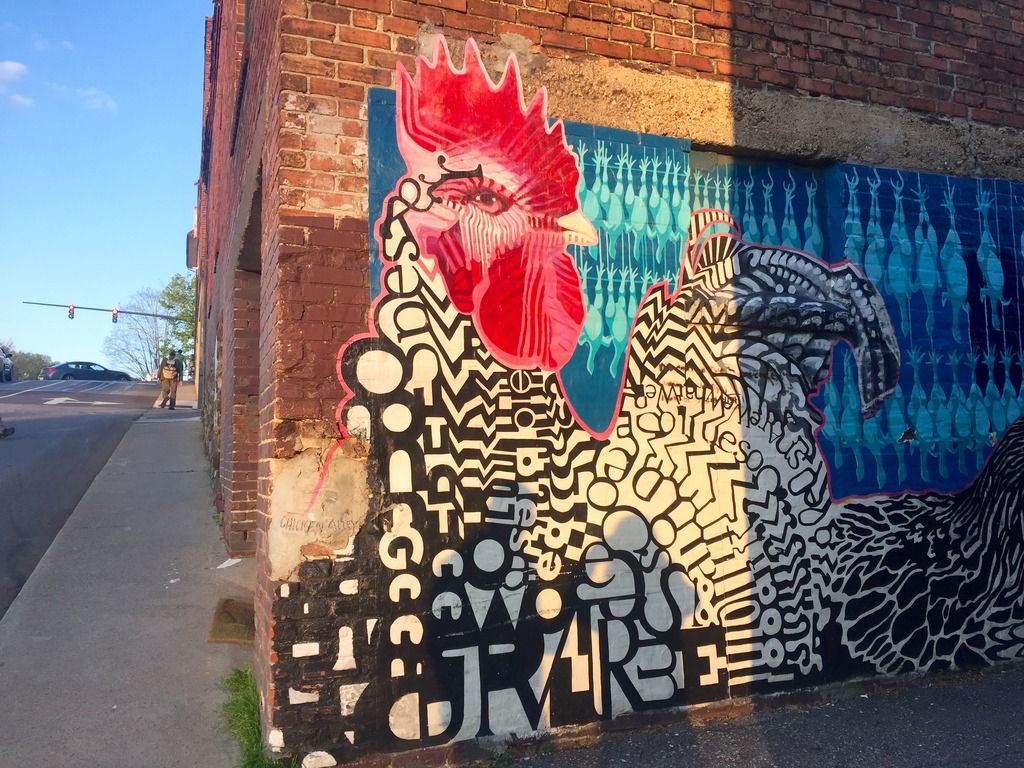 Asheville is a little over four hours from Beaufort so we hopped in the car when Rob got off of work on Friday and started the drive. Temperatures were in the 80s all week in Beaufort so I packed for similar weather without checking the forecast. Bad idea! We ended up in tank tops and shorts in the mountains of Asheville with chilly temperatures barely in the 50s - eek! Besides being ill prepared for the weather, our visit was wonderful.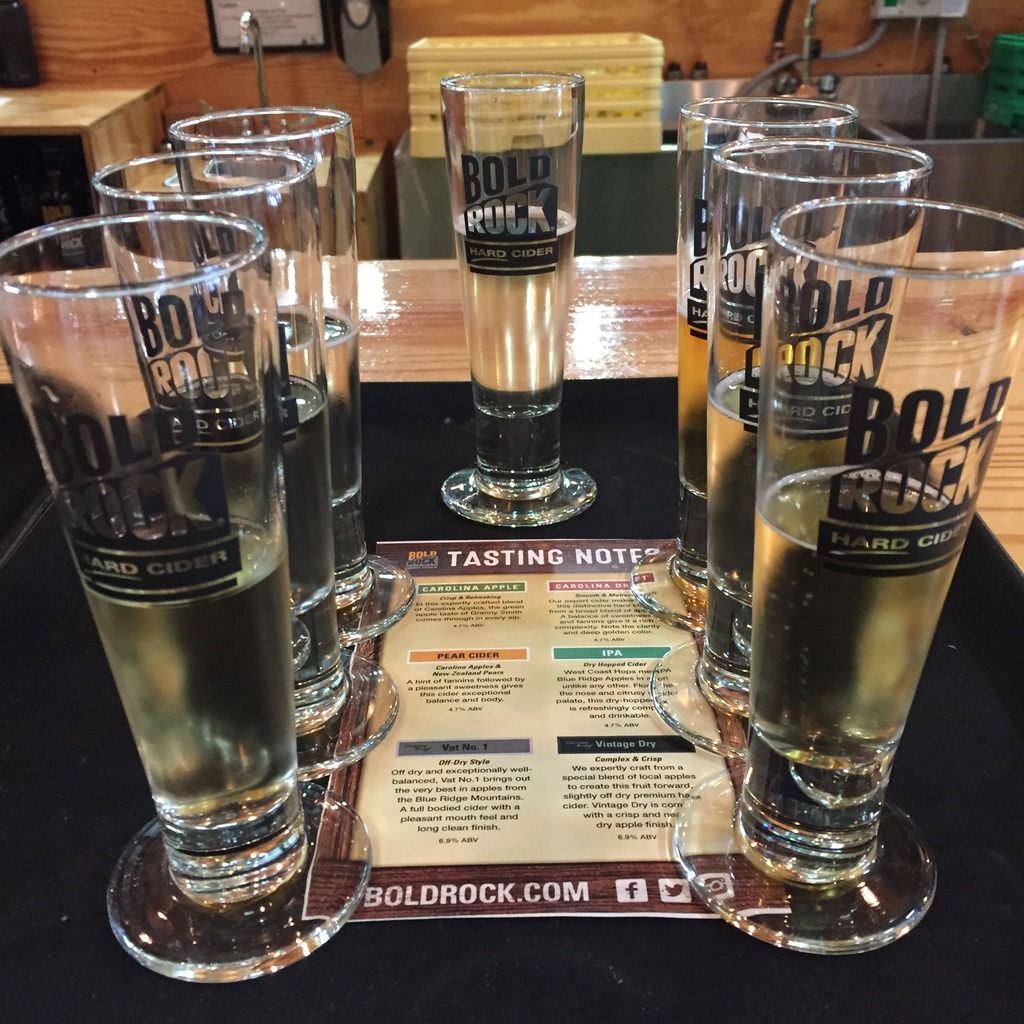 Our first stop on Friday was the brand new Asheville Bold Rock cidery. We are huge fans of this Virginia born hard cider and it has been so much fun to watch their brand explode! While the Asheville location does not have quite as much charm as the new Charlottesville one, it is on a huge piece of land and has lots of potential. Plus their cider makes the trip worthwhile every time, no matter the location!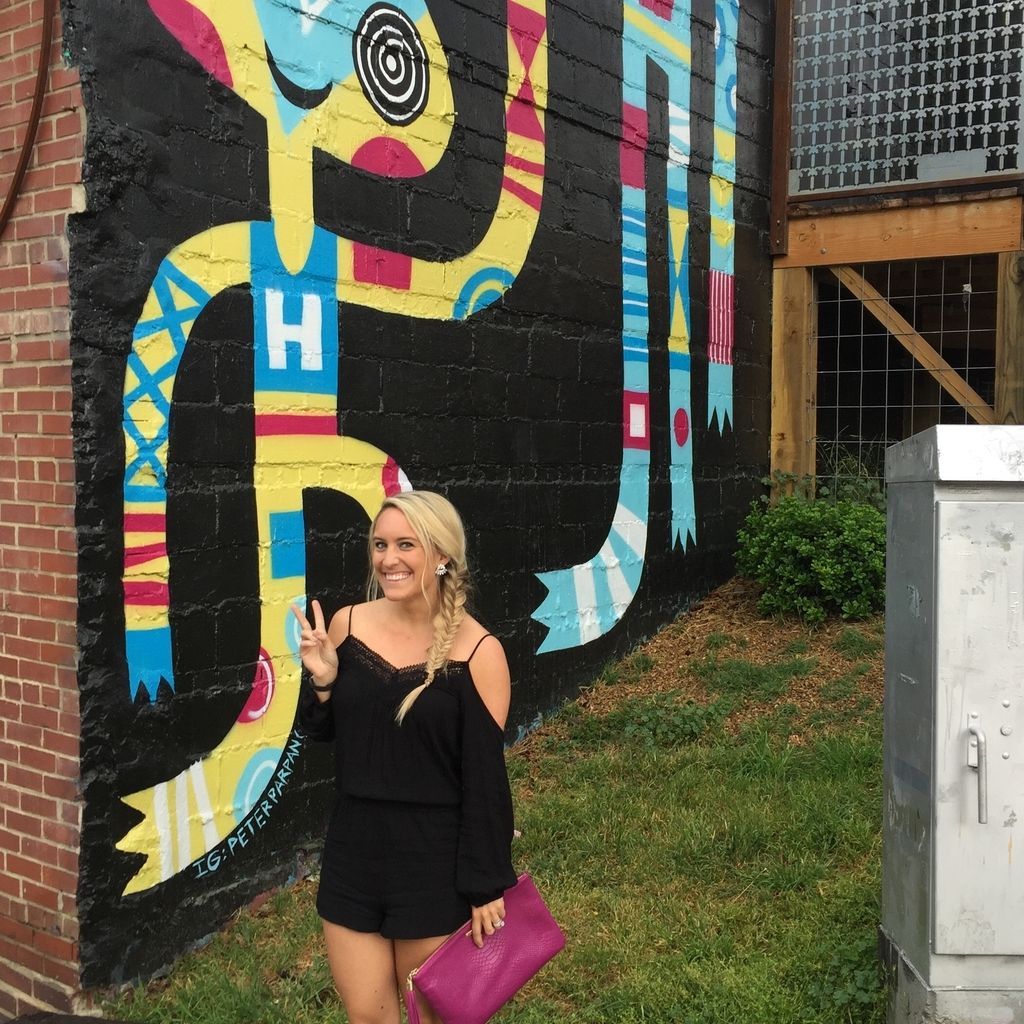 After a quick cider flight and a stretch of our legs, we finished the drive downtown and grabbed a round of kombucha cocktails and an order of vegan chips and queso at
Rosetta's Kitchen
. When in Rome, right?! A vegan appetizer was about as much as I could ask of Rob so afterwards we headed to
White Duck Taco Shop
for dinner. We taste tested a bunch of tacos and the thai peanut chicken and the lamb gyro came out as the favorites.
We slept in on Saturday before walking down the street to one of the coolest coffee shops. Double D's is located inside of a real double decker bus! We grabbed a couple lavender mochas and headed upstairs to enjoy it in this most adorable, cozy upper deck. Double D's does have breakfast pastries but in the spirit of eating as many places as possible in 48 hours, we headed to
Biscuit Head
for breakfast.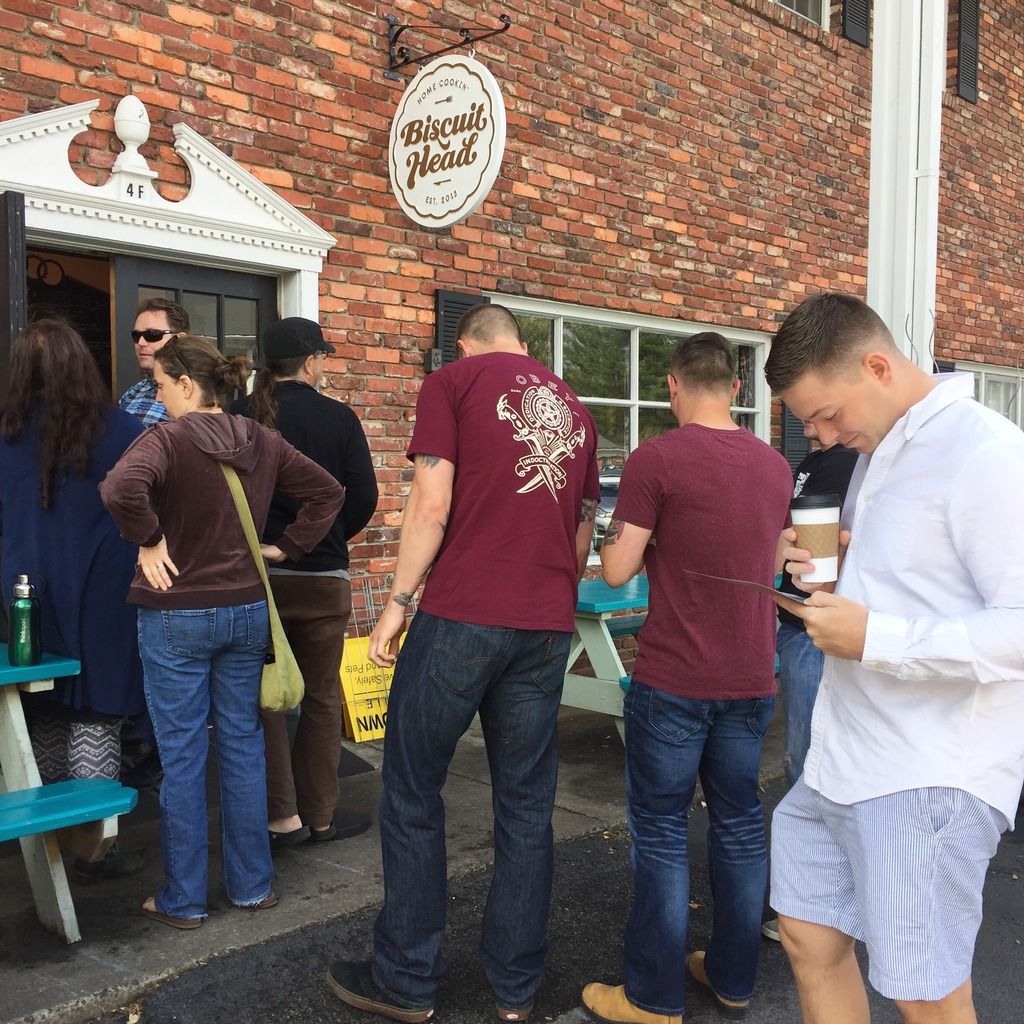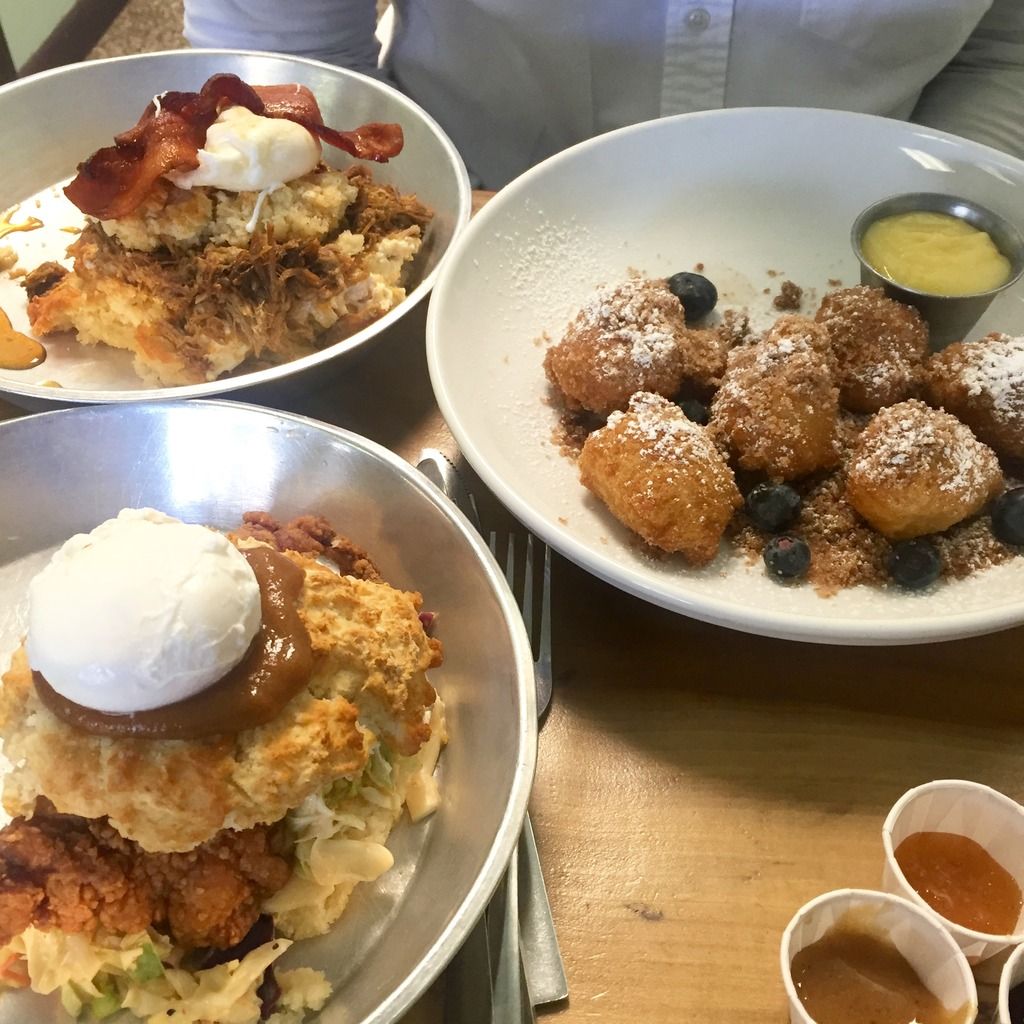 I'll admit that I was stubborn about not wanting to eat places Rob had already eaten the last time he was in Asheville, but thank goodness he told me this one was a non-negotiable. Their "cathead" biscuits are truly the size of a cat's head and that
Mimosa Fried Chicken biscuit
topped with sweet potato butter, sriracha slaw and a poached egg was just as delicious as it sounds. I have to admit though, I would stand in the line (and yes, there is always a line!) just for the biscuit donuts with lemon curd. They were unreal!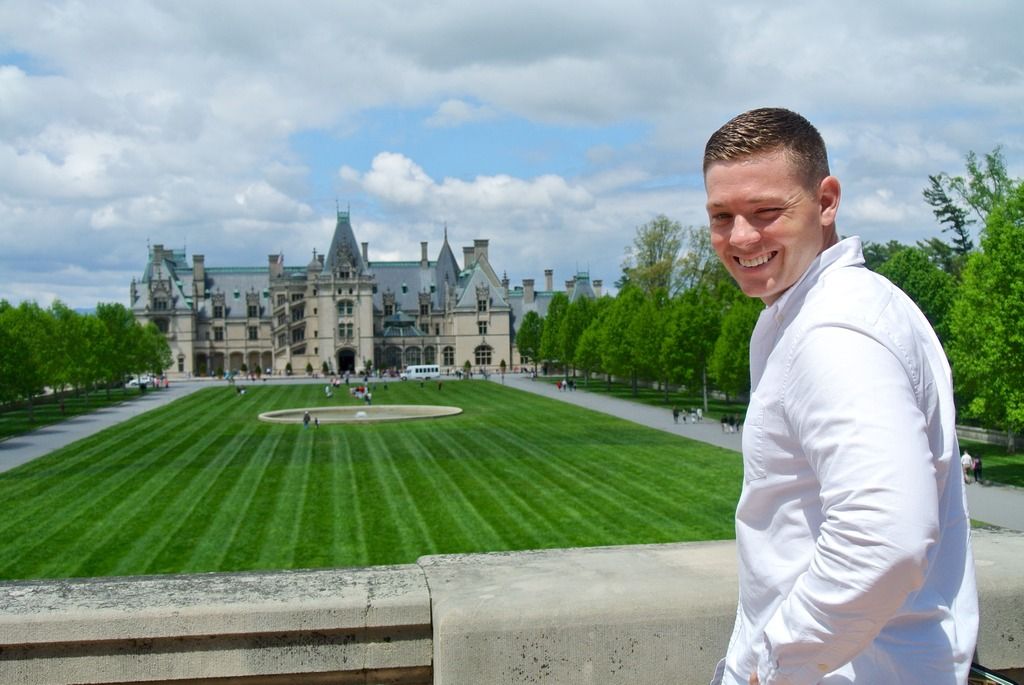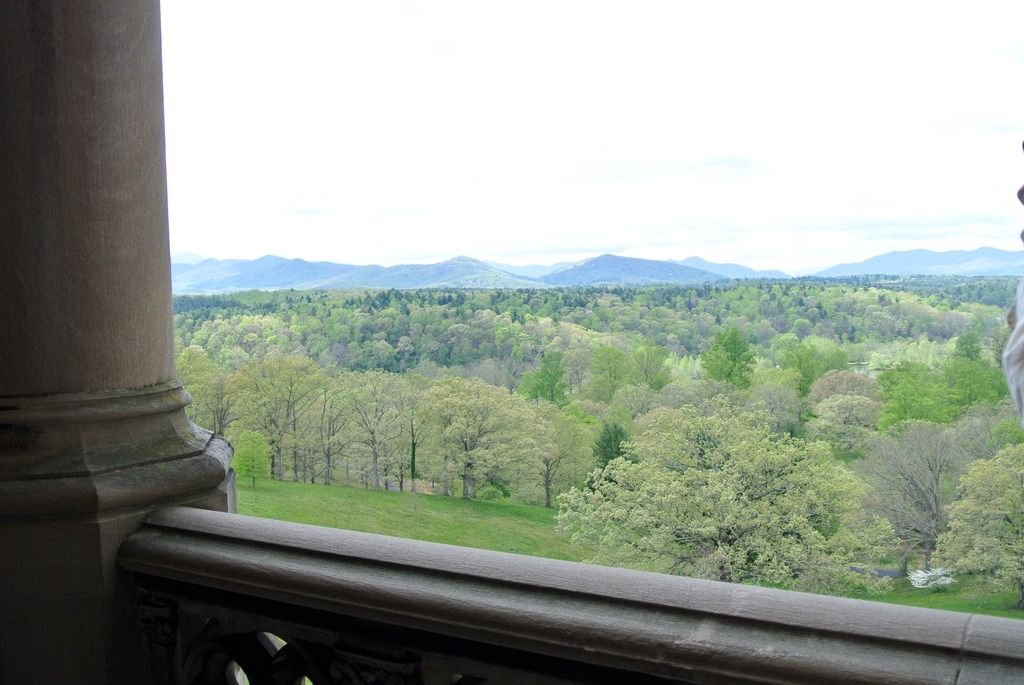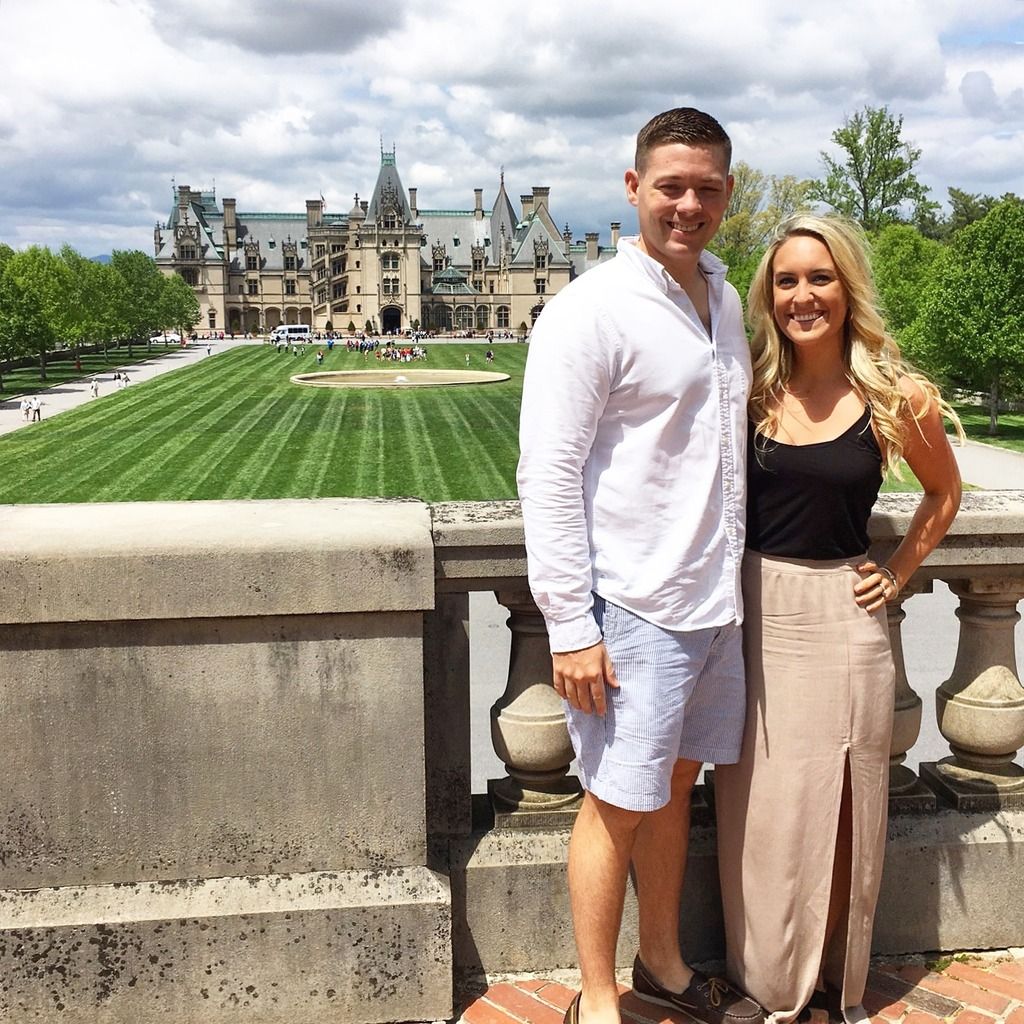 After stuffing ourselves full of southern biscuits, we headed to The Biltmore. Springtime at The Biltmore is amazing so we spent some time touring the gorgeous gardens before touring the actual home. I always forget how flat Beaufort is until I spend time somewhere else looking at those gorgeous mountain peaks!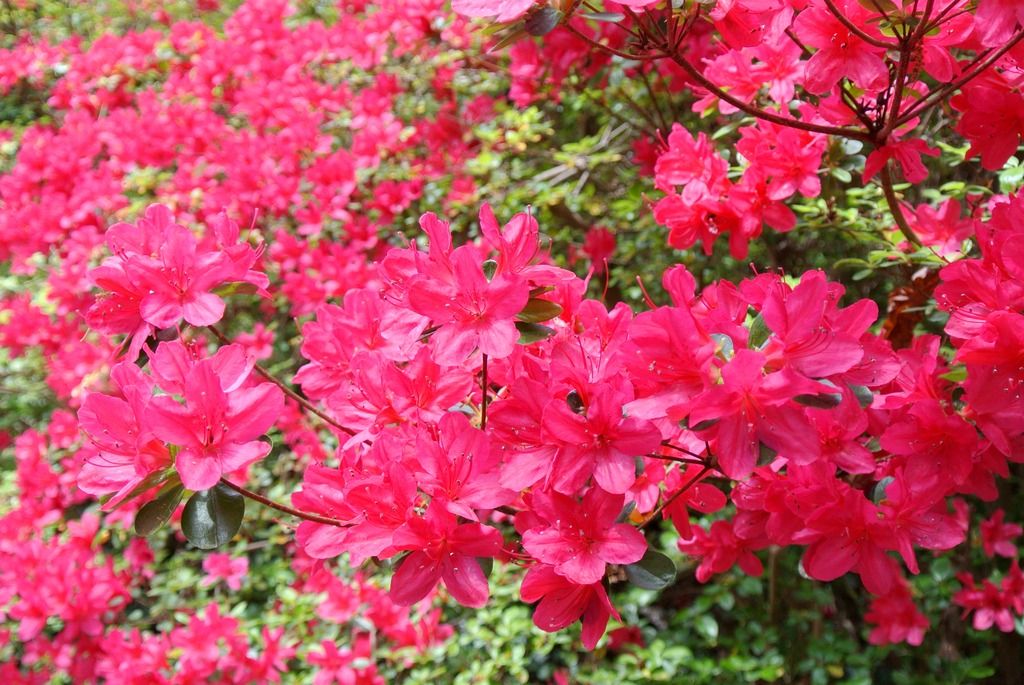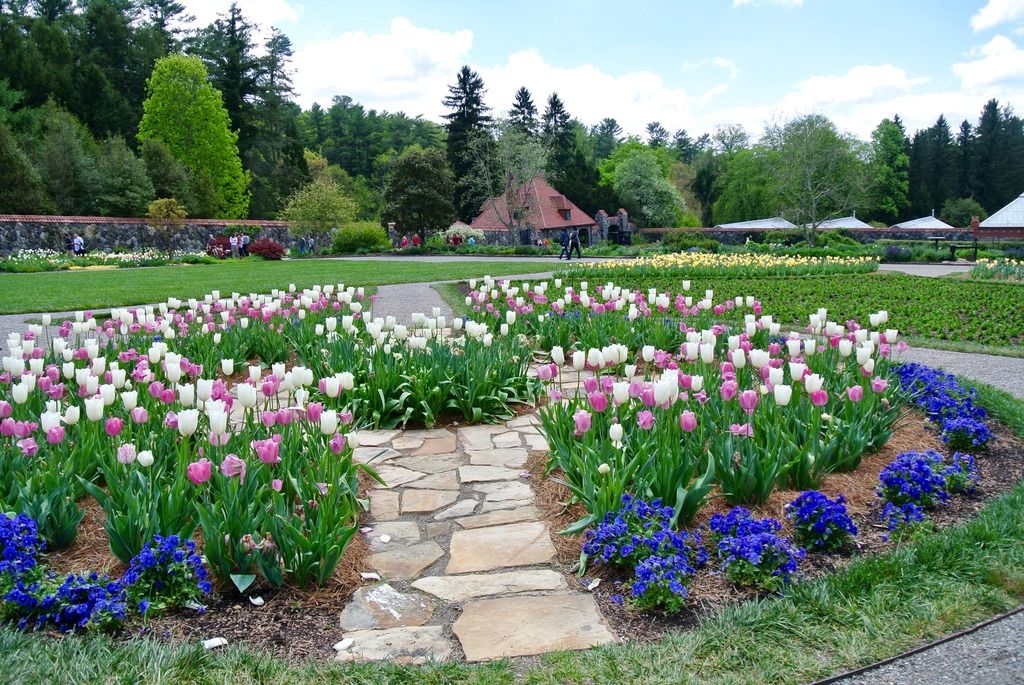 Once we finished touring the Biltmore home, we headed over to the winery on property. Wine tasting is included with your admission to the home so of course that had our name all over it. The man suggested trying 6-8 wines however he underestimated us because we tried all 23 wines ;) We left craving italian food (which may or may not have been a side effect of the wine!) and grabbed dinner at Modesto (good, not great. not a must try by any means) before calling it an early night.
Sunday came too quickly and before I could even blink, we were grabbing donuts and kombucha from
Vortex Donuts
and heading back home.