It's tough to even call this a recipe but it is so worth making! Last week, I got home from work and knew mentally it was a pizza night and that we were probably going to order in for dinner. However, I was scrolling Instagram and boom! came across a video that inspired the the pizza stuffed waffles! A glass of wine + these waffles might make you forget it is a weeknight ;)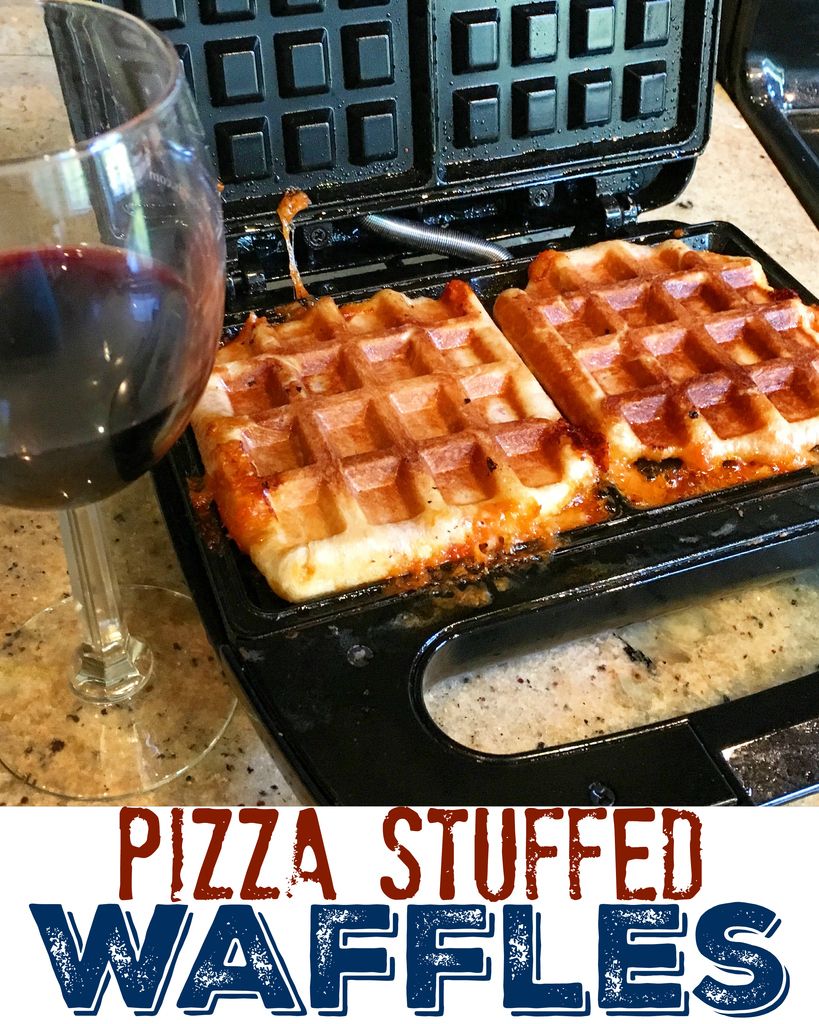 Pizza Stuffed Waffles
Ingredients:
Pizza Dough (I used Pillsbury)
Pepperoni (I used sandwich pepperoni from the deli, sliced thin)
Mozzarella Cheese
Pizza Sauce
Directions:
Cut pizza dough into 2-3 inch squares (I cut the big rectangle into eighths)
In the center of each square, place a piece of pepperoni, a spoonful of sauce, and a large pinch of cheese.
Fold up the sides, place on waffle iron and press down to cook.
Serve hot with extra pizza sauce for dipping.
** Tip: ordering sandwich pepperoni from the deli gets you bigger slices and way more delicious pepperoni for half the price of the pre-bagged stuff! 1/4 lb gives you about 12 slices.