Our December calendar was filled with exciting events. Rob earned his wings the first weekend in December and the second weekend, we had both the squadron Christmas party and the Marine Corps ball.
Friday night was the VT-7 squadron Christmas party at Mulligans. We were actually lucky enough to attend the Christmas party last year as well. While the theme (tacky festive!) was the same, it was so funny to see the difference a year makes. Last year, we had just moved to Meridian and knew practically no one. This year, we are on our way out and knew almost everyone! One thing that did not change -- my inability to lay low! (
Remember last year
when I won tackiest costume instead of helping Rob fly under the radar. Oops!) Showing up to the party in onesie pajamas -- a no brainer ;)!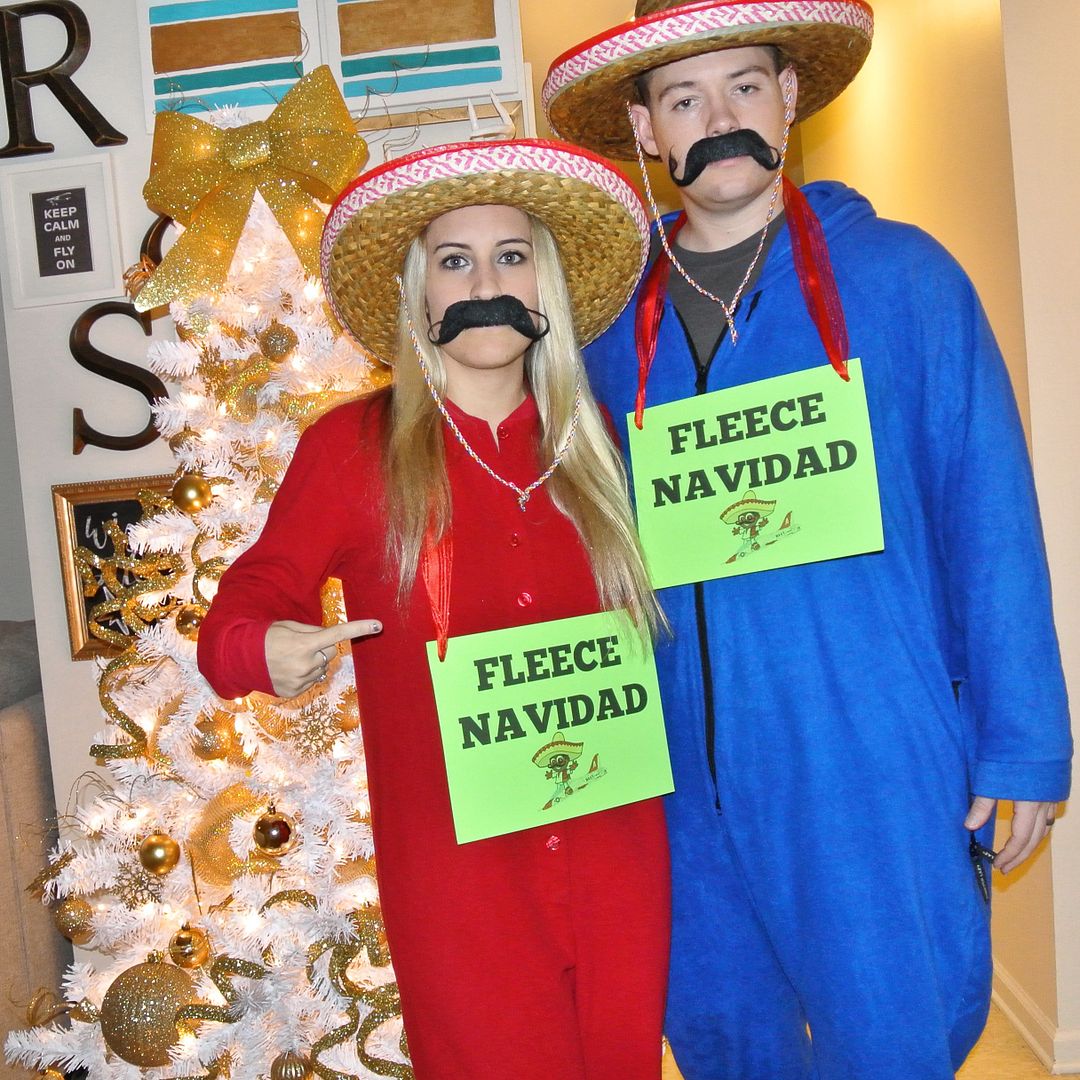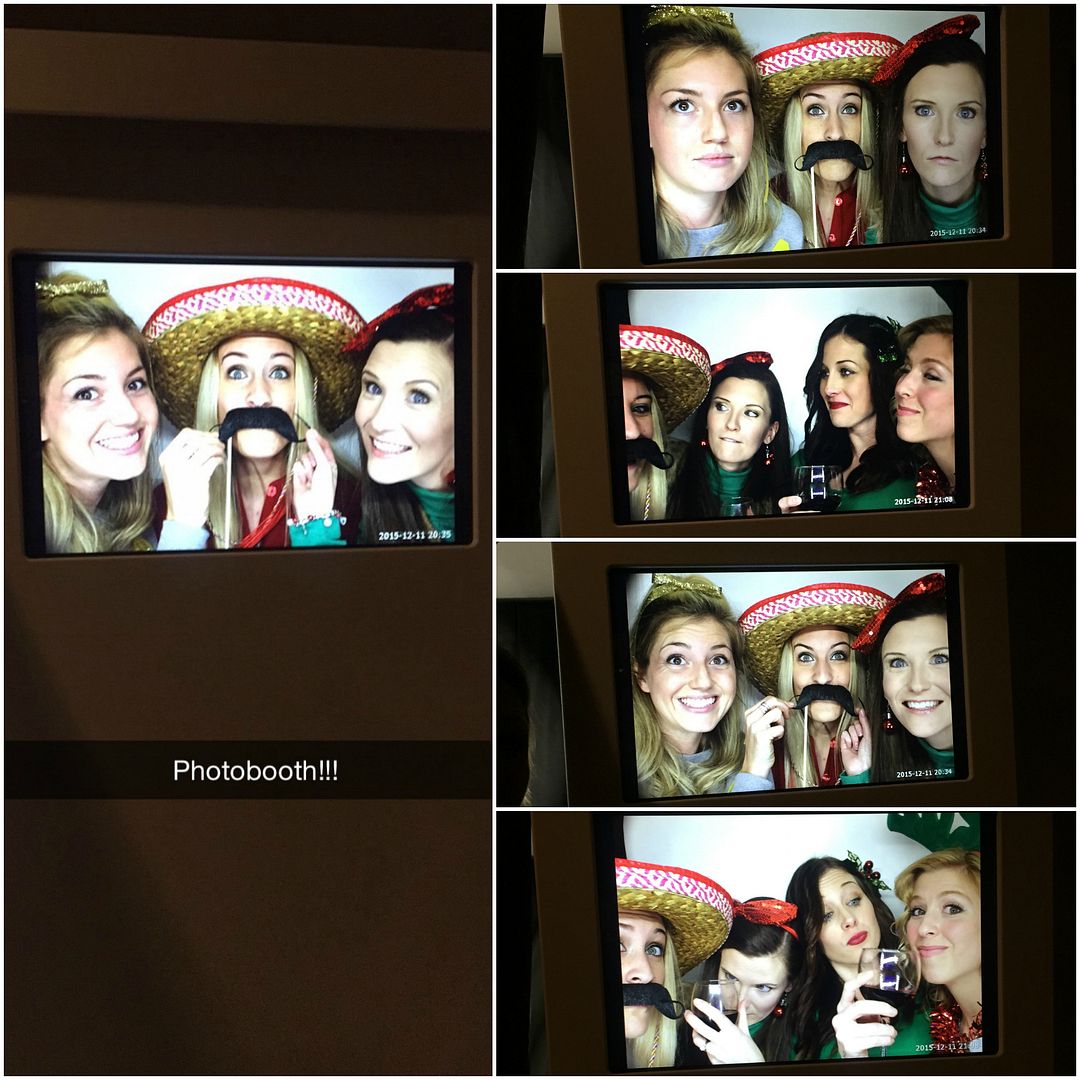 Before the party (and after!), we hung out for a little bit across the street at Blair and Wil's house. It's safe to say us three couples ranked pretty high in terms of tacky couple costumes -- even if we didn't win the official prize! Of course, the next morning required a "rally brunch" at Logan's roadhouse to get ready for another big night.
The following night, the Marine Corps ball was held at the Riley Center in downtown Meridian. The Marine Corps ball is usually held around the actual birthday however the majority of the squadron was gone on detachment for the month of November so the ball was postponed until December. This turned out to be really fun because Rob was able to wear his gold wings to the ball! The Riley Center was a gorgeous location and this ball was a lot bigger and more formal than
the ball the previous year.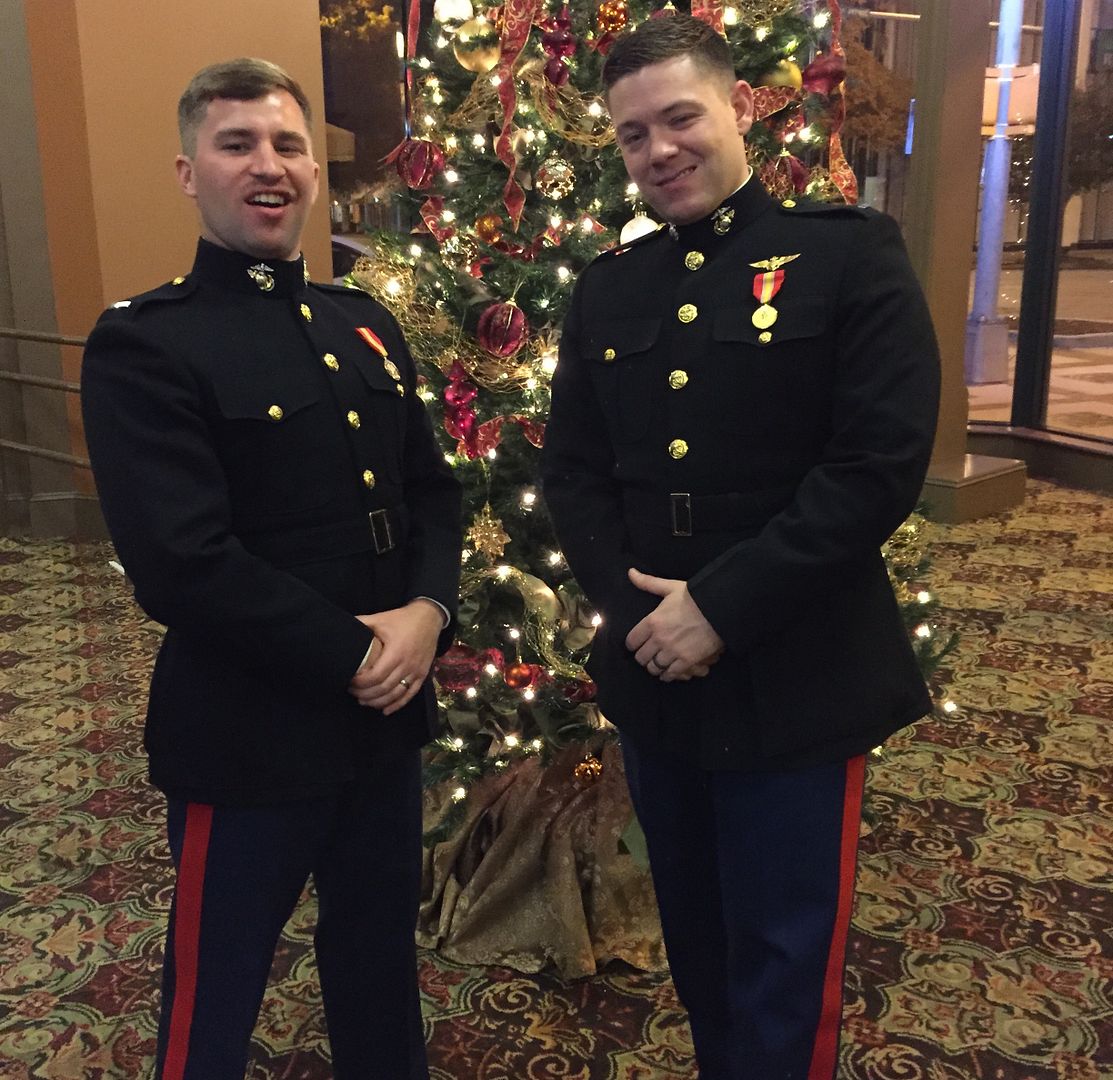 After the ball, we grabbed a few drinks at Weidmann's before calling it a night. It was the perfect weekend to all celebrate together before heading home for the holidays...and in some cases, moving from Meridian and heading on to the next place!