Last month, we said goodbye to the
boat-stache
which means Rob officially landed the T-45 jet on a space the size of a tennis court on a moving air craft carrier ship in the middle of the ocean! Sound insane? I think so too!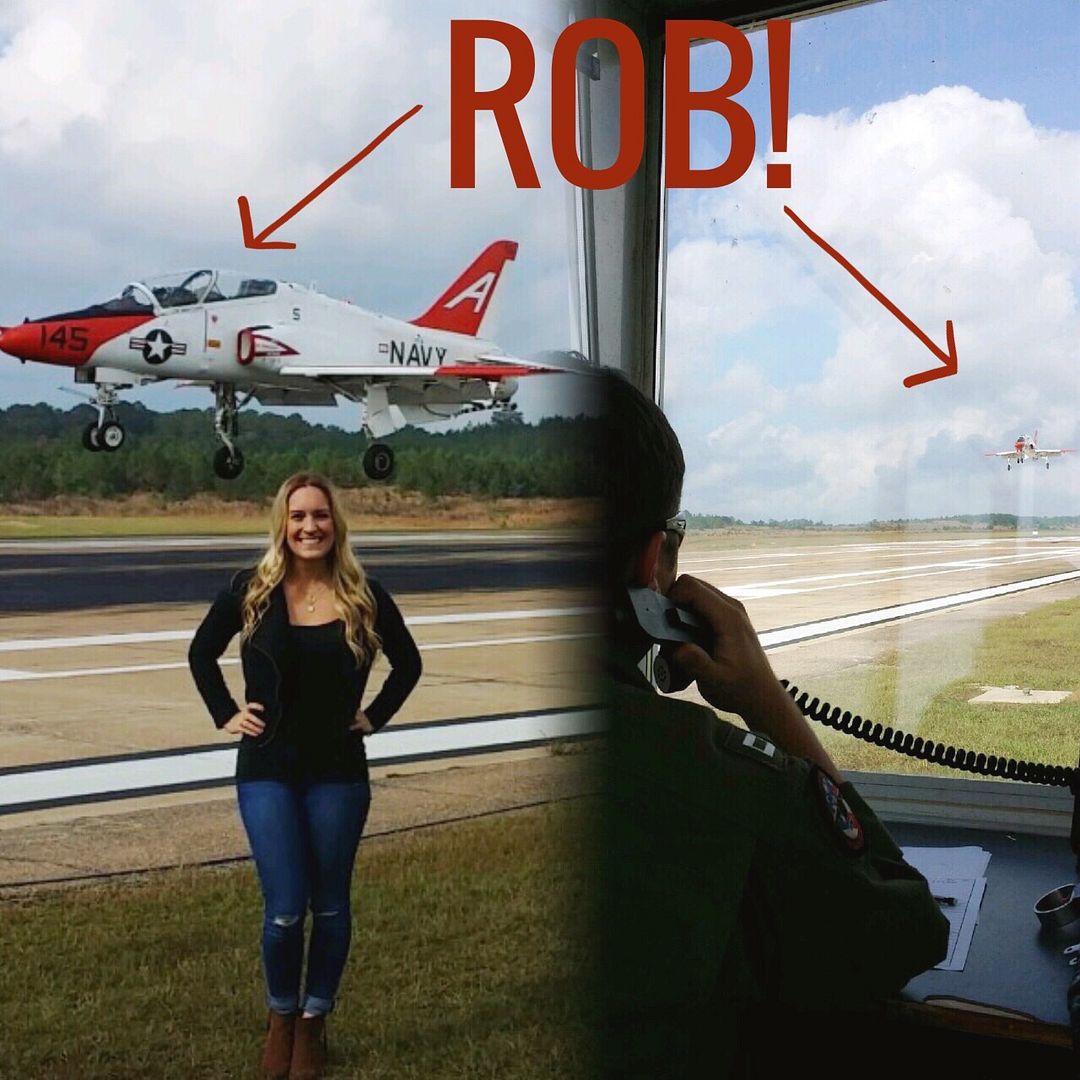 In the two weeks leading up to the boat, Rob's class paused what they were doing in flight school and spent every single day practicing "bouncing". This means doing dozens of landings on ground each day, hitting the same spot every single time, to prepare to successfully land in that tiny space on the boat. On the last day, I was able to go out to to the flight line and watch Rob bounce and "call the ball" over the radio.
Rob received his carrier qualification on the USS Eisenhower off the coast of Jacksonville, Florida after successfully trapping (landing and coming to a stop on the boat) ten times. After his carrier qualification, Rob headed straight to El Centro, California to finish most of his remaining flights on the two week weapons detachment.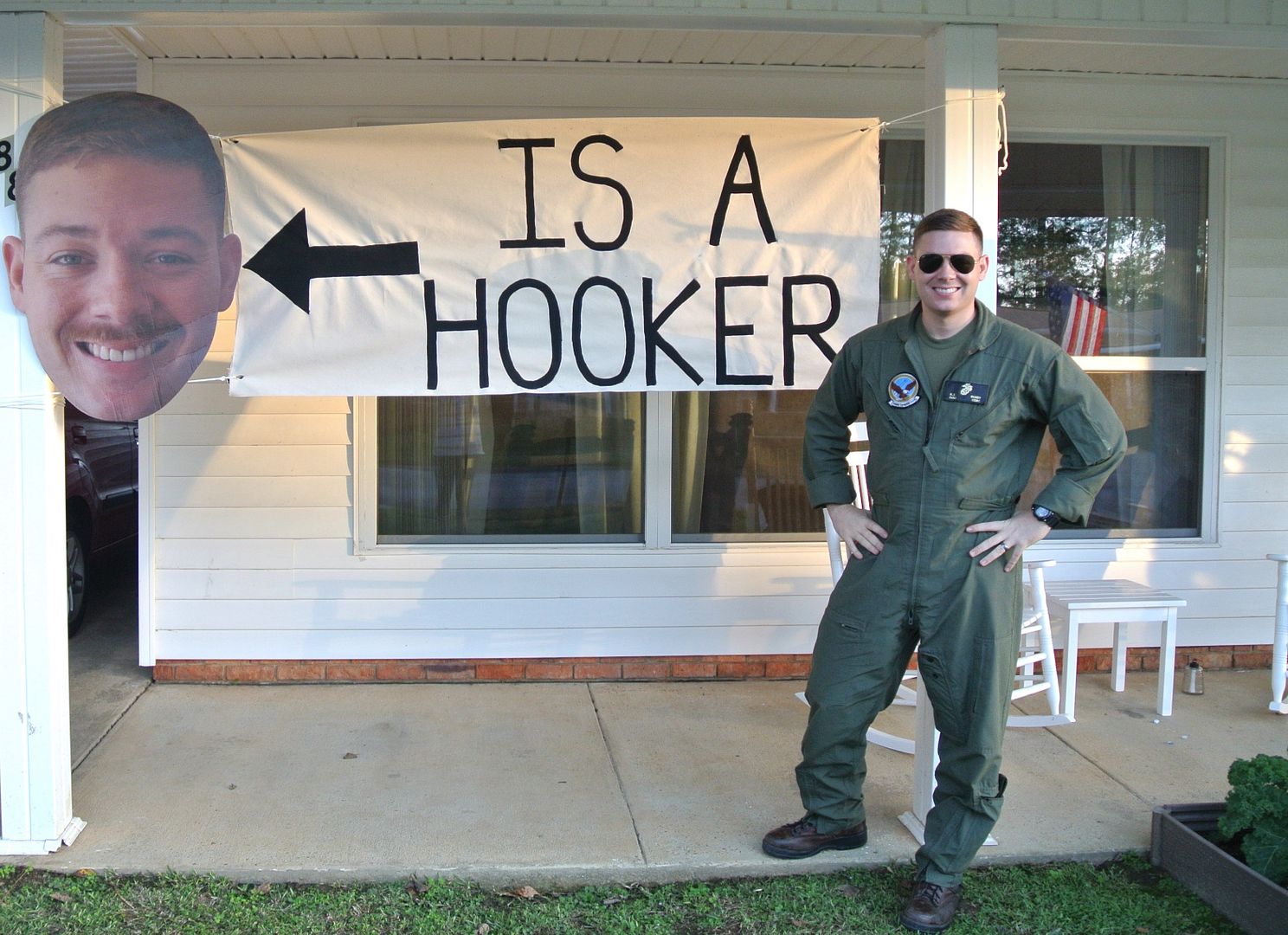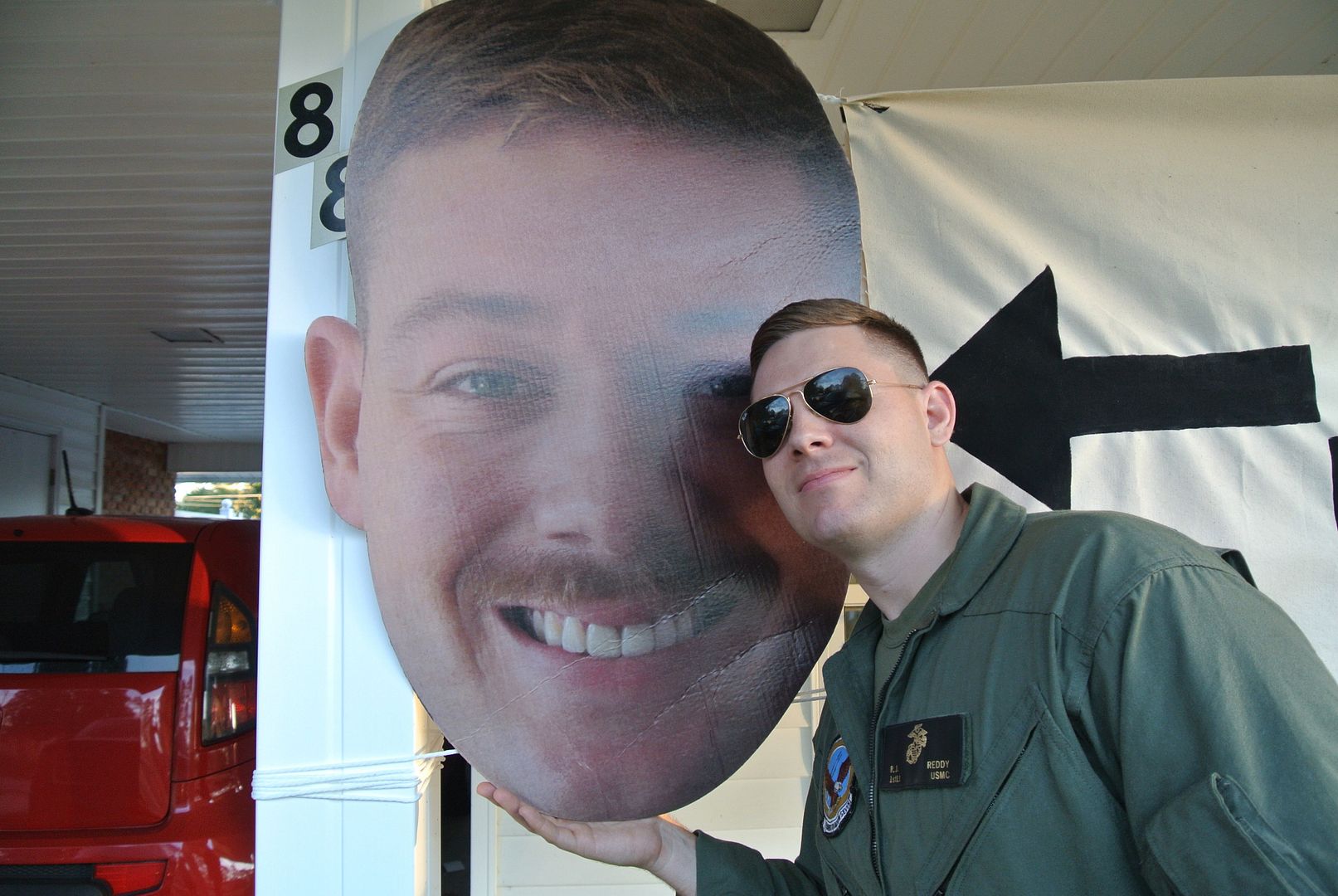 It's tradition when the guys come home from landing on the boat to hang the banner that says "My husband is a hooker". The term "hooker" comes from the fact that they use the tailhook to stop the plane on the boat. Living on base, it has so much fun to watch the hooker signs go up for our neighbors and I was so excited to finally hang Rob's sign. His face when he saw the giant head hanging on our porch was priceless!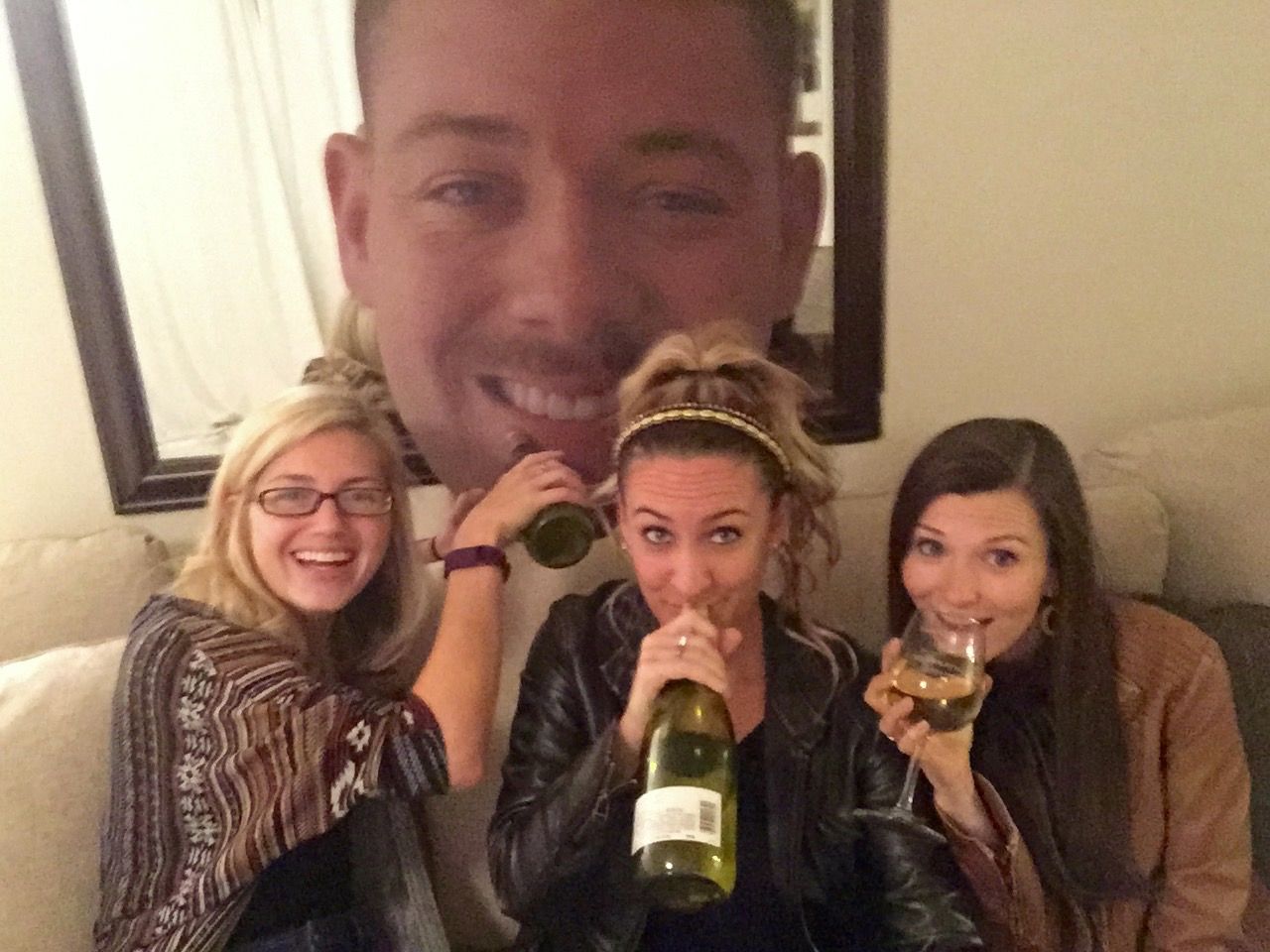 While our husbands were gone on the detachment, we may have had a little too much fun with Rob's giant head as well! What can I say -- I was missing my husband ;)